05May
How Can You Be Happy Renting Your Home?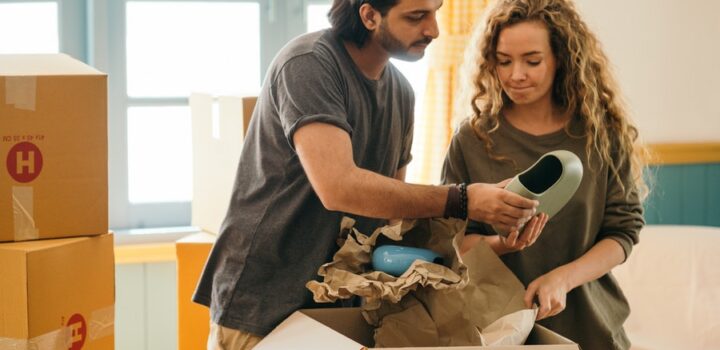 Owning a home is the dream for many people, but not everyone wants to (or can afford to) buy their own property. While homeownership has its benefits, renting can also be a good option. It offers flexibility, which is often ideal for younger people who aren't ready or willing to settle down. It's also a good choice for people who might have big visions for the future. Maybe you don't see yourself in the same place in five or ten years. Renting can have its downsides, but there are ways you can find the right place for you and feel happy renting your home.
Look for Good Amenities
One of the things that can make a big difference between a home that is fine and one that you love is the amenities that are available. Some places you can rent might have nothing more than basic accommodation, meaning there's no community feel. But places like Fleming Court apartments can offer you a lot more. You can benefit from amenities like a pool, your own washer and dryer, and other great amenities. Many modern apartments are also pet-friendly now too, so you can easily have your best furry (or feathered or scaled) friend living with you.
Make Sure There's Good Maintenance
Not having to take care of your own maintenance is one of the best things about renting. You have to keep the place in good condition, but it's not up to you to fix anything that you didn't break. Before you sign a new lease, it's always a good idea to check if there is a good maintenance service provided. Some places will have on-site management and maintenance, which makes it much easier to get the maintenance you need whenever you need it. You don't want to have to wait for days or even weeks for a problem to be fixed.
Choose the Right Location
The building itself is definitely important when you're renting somewhere, but its location is vital too. You want to be somewhere that works for you, whether that means being close to downtown, in the suburbs, or somewhere more rural. Of course, you'll want important locations such as your job to be nearby too. Think about what you want to have close by, from restaurants and bars to schools, places to shop, areas of natural beauty, or anything else that you feel like you need for a good quality of life.
Make It Your Own
Many people complain about the fact that they can't really make a rented place their own. They are often limited on what they can do with a rented place and might not be allowed to do things like painting the walls. First of all, try to look for somewhere that might have slightly more flexible rules. But even if you can't find somewhere like that, you can still make your home feel like your own without having to make any permanent changes. You can choose furniture you love and pick home accessories to decorate with.
You don't have to own a home to be happy. You can rent and still feel like your home belongs to you.