18Feb
Signs It's Time to Move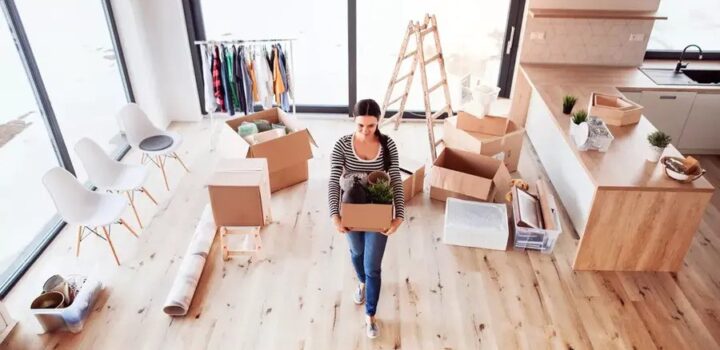 There is no definitive way to know for sure that it's time to move. It could be a myriad of more minor things that have added up to a big thing. But if you're starting to feel like you're running out of space or your family is growing, those are the most obvious signs.
But if you need some more signs that it is time for you to move to a higher company, North American Van Lines, and get going!
Space
If ever there was one surefire way to know that it's time for you to pack up and move house, it is that you are running out of space or you do not feel that the space is enough.
Many people choose their first home based on their current lifestyle, which doesn't always include children. However, over time you might find that pets and children join the household simply isn't enough space anymore.
Empty Nest
This is pretty much the opposite issue to the first point. Perhaps you had a bigger house for children and pets. And over the years children have slowly flown the nest, and you've got a lot of spare bedrooms now.
Many people do enjoy their house for the first few years of being empty nesters, but after a short time, they want to downsize and maximize the profits that they can get for selling their old home.
Commute
If you have been lucky enough to land a new job, first congratulations, and second, have you considered how long the community is? While many jobs roles can do most things remotely, those super-long commutes can be awful.
Unless you don't mind sitting in traffic, then you might consider moving closer to your workspace.
Upgrading
It might not just be the house that you wish to upgrade; it could be the local neighbourhood or the access to schools you have. Over time and needs change, and that can mean looking for a new home with everything that you need.
Most of the time we choose our starter home based on conveniences like a modern kitchen or a reasonably sized bathroom.
Over time as we settle into our lives a little bit more, we might notice that instead of having a large bath, we value a large garden more. Once you have this kind of information, you can choose the second house that could be yours forever home.
Home Office
Perhaps what you're really looking for is a simple and quiet space that you can use for your home office. Working from home can be one of the most enjoyable things that you can do, but if you don't have the space, it can feel pretty crowded.
An interesting fact is that in 2019 and 2020, some of the biggest selling points for homes were that they had a space that could be used as an office.
Are you wondering what will happen to your home come retirement time? Here is what you need to know: What Happens to Your Home After Retirement?