14Feb
Five Ways to Make Your Small Business More Efficient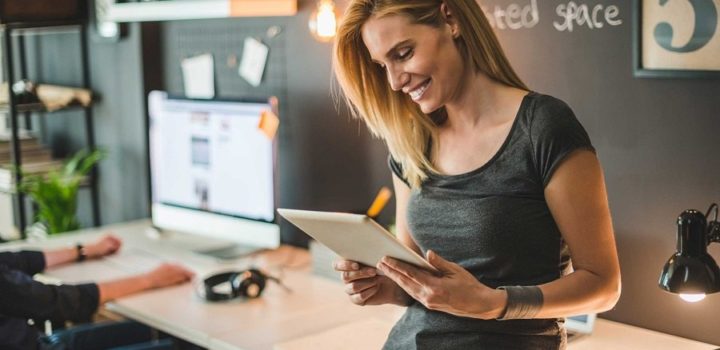 Every single business owner out there dreams of being more efficient. The solutions that they find to run their business more efficiently are different. Some businesses are more efficient with outsourcing, and others are more efficient when they review their payment acceptance methods.
No matter what, you don't want to waste time. This is your livelihood, your business is your life, and you need to consider what it's going to mean for you to be more motivated and productive. It's not just your productivity, either, it's your employees. It's about making sure that your sales and revenues are going to improve. So let's look at five ways you can make your small business more efficient.
Outsource
Lots of businesses can realize their potential by asking for help, and outsourcing is the most popular way to do that. The easiest piece of the business puzzle to outsource is in your finance and accounting teams. You can have someone else pick up the paperwork slack and manage your balances much easier than you can, and this frees you up to do more business-related things. You can also ask your accountants to look over new payment systems like Inoviopay to help your business to remain efficient when it comes to payments and invoicing. Outsourcing has so many benefits, and you can read about outsourcing benefits here.
Upgrade Phone Systems
With better phone systems in your business, you can make massive improvements in customer service. You can also ensure that your telephone systems offer seamless communications. With the best telephone systems, your business can remain cutting edge and keep your customers happy at all times.
Upgrade IT
If your business is home-based, you're going to need some superfast broadband to keep you moving. A slow broadband connection could make the difference between your business being able to respond to demand or not. The best thing to do is to look into the services that you can get to upgrade your IT and find that seamless connectivity that you need.
Develop Your Staff
If you are lucky enough for your small business to have a staff, then investing in their training is going to make a big difference to the way in which you work. Take the time to train your staff and invest in their future. You'll never regret looking after the people who work for you.
Make a Difference Task Management Software
Increasing business efficiency is important and one of the best ways to do that is in the implementation of task management software into your workflow. You want to ensure that you can communicate effectively with your staff, and you want to also ensure that everyone is working collaboratively. With the right software, you can enjoy a smooth-running business that makes you feel ready for anything.
Your small business is going to take off when you pay attention to how you can make it more streamlined. Efficiency is what makes you money – what will you try to change today?