16Jan
Got an Issue? No Problem – Here's What to Do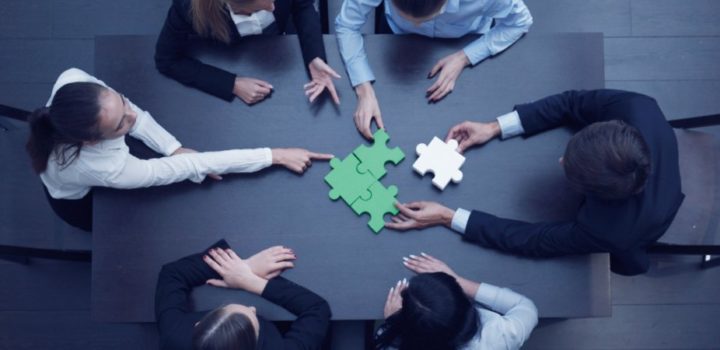 When you run your own business, you may find that you are often encountering a range of different problems. And while this may feel stressful, instead of reacting and trying to make a decision right away, it's important to approach problem solving and decision making in the right way. Let's take a look.
Define the Issue
Before you make any decisions at all, it's important that you know the root of the problem. That means understanding the true nature. Do you need to take action? If so, what and when? It's important to really define the issue and clarify what's going on before you do anything else.
Brainstorm Solutions
It's always going to be important for you to gather as much information before you make any decisions, but it's also a good idea to brainstorm ideas too. As you will already know, two minds are better than one. However, you will want to make sure that anyone you brainstorm ideas with also know the facts of the situation.
Always Be Rational
Sometimes, your emotions threaten to get the better of you. But that really isn't helpful or sensible. If you are going to solve problems, you need to ensure that you're using logic and rationale to resolve the issue. So, it's important to be as objective as you can.
If you're looking to master the art of problem solving and decision making, then just take a look at the infographic below for more ideas and options to help you do it.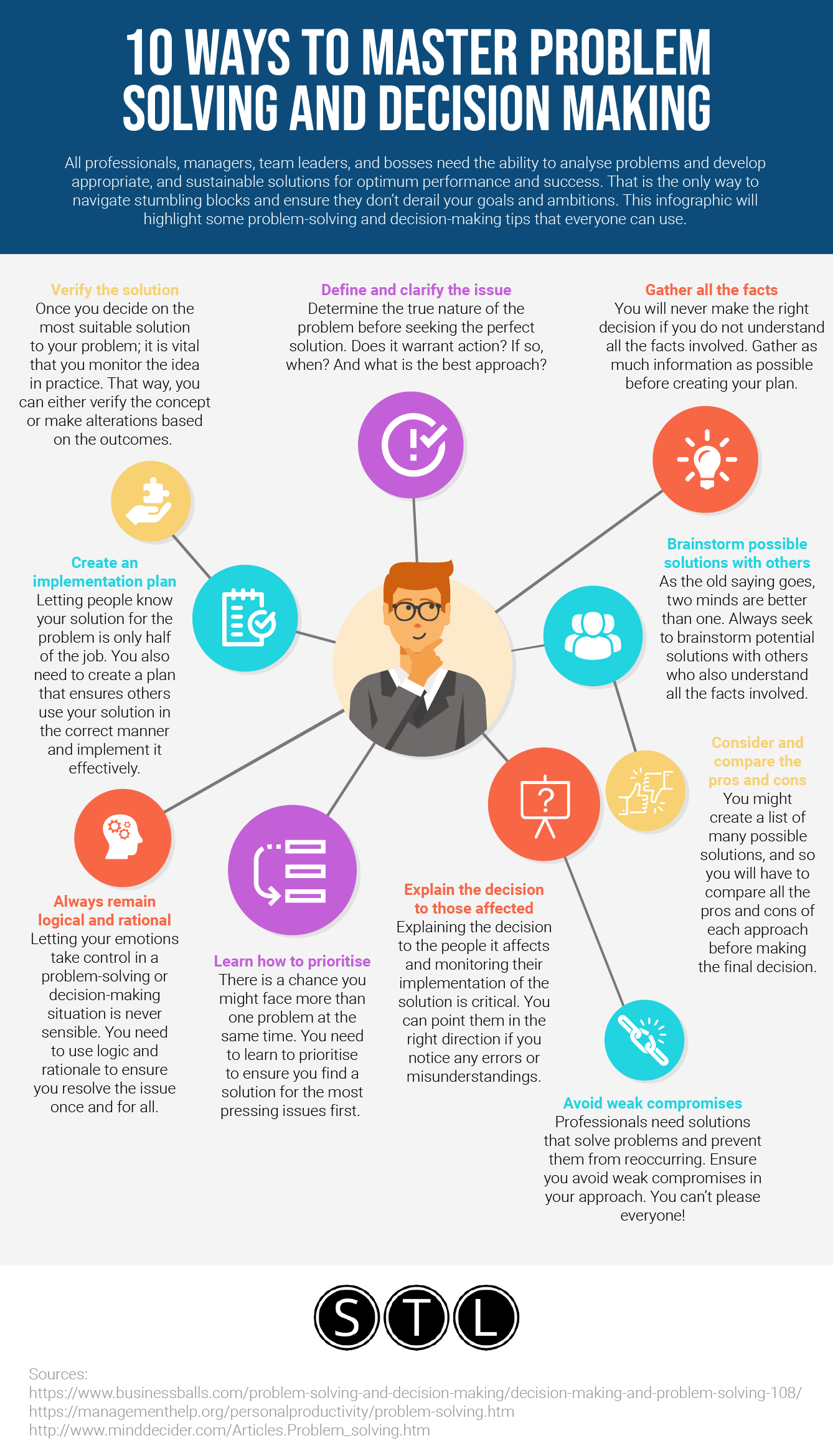 Infographic Design By STL Training