13Feb
Why Tech Is the Key to Staying Competitive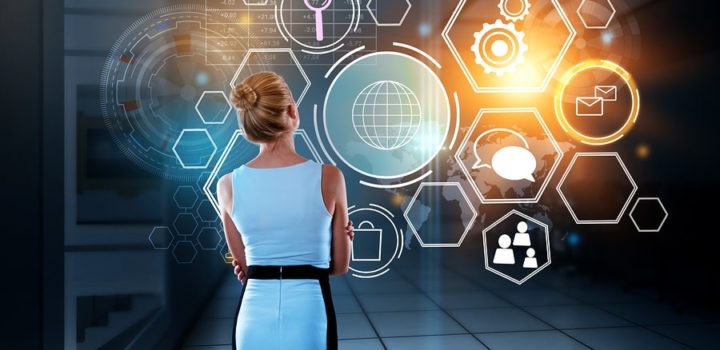 When it comes to managing your business, what is the most effective way to increase efficiency or scale to new heights? Technology is often the answer. However, if you're growing the business and looking at the competition you need to catch up with, how exactly do you use tech and what do you need? Here, we're going to look at how tech is the key to effective competition and the right ways to use it.
Make Sure You're Implementing Tech With a Purpose
If you're like some, then you might be excited to implement the tech that can transform your business. However, it's important to make sure you're always using tech that you need, rather than just updating for the sake of it.  Start by looking at your business goals and ask yourself whether the technology you're currently looking at helps contribute to your progress towards that goal. If not, then why are you thinking about investing in it in the first place?
Make Sure Professionals Are Involved in the Implementation
If you see a problem that you think tech could be the solution to, then the next step is to get in place as smoothly and quickly as possible. To that end, you should consider looking at technology consulting services. Not only can they help you scan the market and find the best solution to meet your needs, but they are likely to have worked with it before and will know how to set it up as efficiently as they can. If you take too long to get new technology in place, you could be dealing with a lot of costly downtime.
Make Sure the Team Is Onboard
One of the most important parts of considering any new tech is thinking about its relationship with your team. If they're not able to adapt to it, then it can lead to a lot of errors, poor productivity, and can even affect their morale. Make sure the team is kept in consideration throughout the process, that they're ready for the change, receive the training they need to work with the new technology and have a feedback process through which they can address any questions or issues they might be having.
Always Keep the Customers in Mind
When it comes to competing in business, one thing matters above all else: getting more customers to choose you than the others in your market. When looking at technology to implement, always consider if it affects the customer experience and try to aim for a positive experience where possible. For instance, you can look at the technology that improves you customer support, such as AI-driven chatbots. On the other hand, if new tech makes it harder for support, sales, or other customer-facing roles to do their job, you might want to reconsider it.
You may or may not agree that tech is as important to competition as stated here. One thing is clear, though, it can have a huge effect on your productivity and efficiency, so implementing it correctly is essential.