15Nov
3 Vital Apartment Hunting Tips to Consider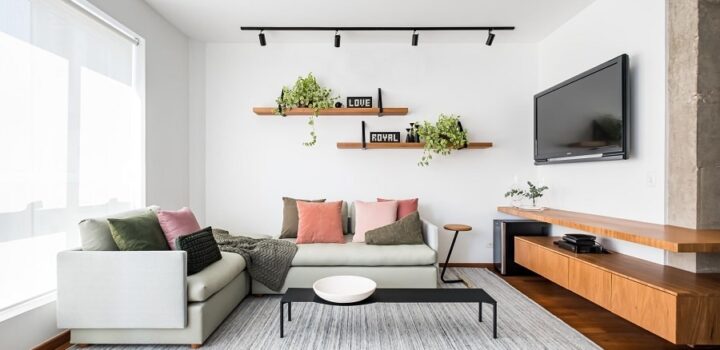 Nobody likes the process of looking for an apartment. It's stressful and often involves a decent amount of rejection. That's despite how excited you could be to move into somewhere new. You'd naturally want to avoid the headaches as much as possible.
With a few apartment hunting tips, you shouldn't have a problem doing this. Three vital picks stand out with this. They'll make the process easier, no matter whether you're looking for studio or luxury apartments, or anything in between.
Apartment Hunting Tips To Consider: 3 Vital Options
1. Have Non-Negotiables
Everyone has an ideal apartment in their mind, but that mightn't always be realistic. You'll need to know what your necessities are and what would simply be nice to have. That means having a few non-negotiables when you're looking for an apartment
The number of bedrooms could be one of the more notable parts of this, but there are multiple other factors to consider. Overall size, whether there's a home office, and similar factors can all play a role in your decision.
Make sure to know what your non-negotiables are before you start your apartment hunt. It saves you time and avoids looking at inappropriate options.
2. Make a List of Questions
No matter how much you like an apartment, you'll need to know as much as possible about it before putting an offer in on it. That means asking a few questions when you're speaking to the landlord or real estate agent. As obvious as that seems, you mightn't know which questions you should ask.
You'll need to get all relevant information, so it's worth asking about:
The pet policy

Parking

Type of lease

Utility bills
If you have anything else you'd like to know, make sure to ask before signing anything. It'll make sure you're as informed as possible before agreeing to rent the apartment.
3. Consider the Neighborhood
It's natural to focus on the apartment itself when you're looking for one, but that's far from the only thing you'll need to consider. You'll also need to consider the neighborhood itself. You wouldn't be living in isolation, after all, so you should put effort into seeing what the neighborhood is like.
It could be worth targeting specific neighborhoods based on certain criteria, including:
Distance to work

Public transport

Grocery stores

Nearby parks and restaurants
Visiting the neighborhood where the apartment you're considering is can also be recommended. It makes sure you actually like it there and gives you an idea of what it'll be like living there. It could be worth visiting on different days of the week to help with this.
Apartment Hunting Tips to Consider: Wrapping Up
The stress and hassle associated with finding a new apartment often gets in the way of the excitement you could feel moving somewhere new. Nobody wants that to happen, but you can avoid it with a few apartment hunting tips.
Considering the neighborhood, having non-negotiables, and not being afraid to ask questions will all be vital for this. With a little time and effort, you'll find the perfect apartment for you without needing to deal with a lot of stress.