09Jul
Workplace Health and Safety: What Employers Need to Know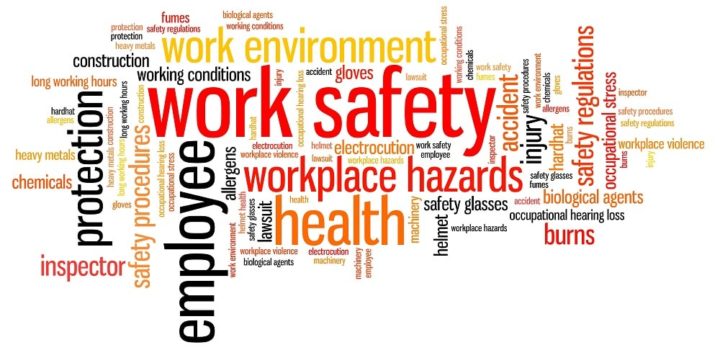 In case you weren't aware, your government takes health & safety in the workplace very seriously indeed and that means there are many things that you, the employer, need to have in place. This may sound a little daunting, but all the information you need can be found on your government's website, plus there are consultancy services that you can use to ensure full compliance.
Specialist Consultancies
There are employer requirements, which are as follows:
Do what you can to make the workplace safe.
Prevent risks to health.
Ensure that machinery and equipment is safe to use.
All materials must be safely stored.
Provide adequate first aid resources and training.
Set up emergency plans.
Provide manual handling training for relevant staff.
Provide protective equipment when required.
Fortunately, there are health and safety consultancy services you can easily find with a quick Google search, which will help you to negotiate your way through the government rules and guidelines. The health & safety consultant can assist you with defining all of your responsibilities as an employer, plus they can help you with risk assessment and other requirements.
Human Resource Advice
The field of health & safety is very complex, plus there are other aspects of being an employer that need to be addressed. If you need any HR advice, the online consultant is always willing and ready to help in any way that they can. You might, for example, have an employee that feels they were unfairly dismissed and in such a case, you would need to seek out expert advice on the best way to proceed. The labour laws are very complex and without legal advice, you might end up having to pay a lot of compensation, something no business can really afford.
Health & Safety Guidelines
The usual guidelines for the employer include the following:
You should control the temperature and air quality (ventilation).
The workplace must have adequate illumination.
Provide suitable workstations with essential equipment.
Provide suitable washroom facilities that are always kept clean.
The best way to ensure that your company is fully compliant with the rules and regulation on health & safety in the workplace is to join forces with the right consultancy. They have the expertise to make sure that you provide everything your workforce needs, while also providing safety in the workplace.
Tribunal Protection Insurance
The employment law consultant can set you up with some form of tribunal protection insurance, which covers you in the event an employee makes a claim against the company. This is one way to minimise risk to the business and many employers take out such a policy under the advice of the consultant.
As a business owner, you have better things to do than worrying about health & safety in the workplace and by joining forces with the right consultant, you will always be compliant.