26Jul
How to Satisfy All Tenants in Your Apartment Complex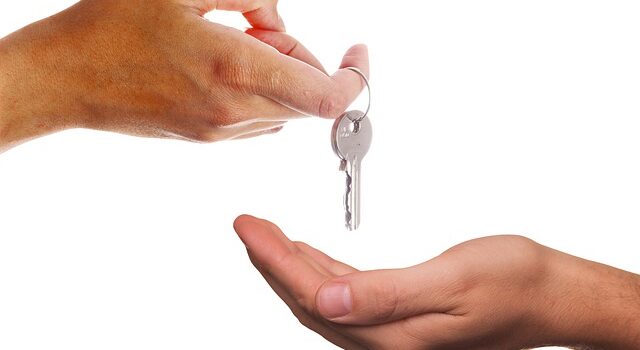 To run the perfect real estate business in the rental market, you will need to know how to care for tenants and also work to make your life as easy as possible. 
It can be hardwork being a landlord or the owner of an apartment complex. You don't just have one person to cater for but tens, if not hundreds. Therefore, here are some tips to ensure that you satisfy all of your tenants.
Guarantee safety
Every tenant should feel and be safe at all times. Although it is mainly their duty to be in control of their safety, the measures that you take matter to. Hence, it is a good idea to offer double locking systems for the front and internal doors, which are only accessible through a resident key/fob. 
Thereafter, offering an intercom system for an apartment building can help with increasing safety as it allows residents to check who is calling before allowing anyone into the building. Should they not know who is calling their intercom by not being able to verify their face, then they can block them from entering the building. A Video Intercom is a lot safer than an ordinary voice system as it can ensure that the resident knows the person facially. 
Offer Effective Communication
As a landlord, it should be possible to always get in touch with you. Or, expect a speedy response. If a tenant has an issue (major or minor) then you will be their first port of call. 
Offering them your work number or a way to message you at any hour of the day can put their mind at rest. Furthermore, ensuring to respond as soon as possible will keep them safe as well as happy. 
Stay on Top of the Facilities
Another great tip to be a great apartment manager is to ensure that you stay on top of the facilities condition and management. Letting it get dirty or leaving things broken will not provide safety for your tenants. 
Leaving spills on the floor or door hinges broken can prove to be hazardous and, therefore, put your tenants at danger. Proper management of the building is something that the tenants will likely pay extra for. Hence, always make sure to keep up its condition. 
Resolve Complaints as Soon as Possible
Should a tenant come to you with an issue, then it is important to resolve it as soon as possible. Leaving them uncared for will make them angry and also make them feel that you do not wish to care for their needs. 
There are many tenancy needs that will require your attention to be resolved. For instance, it will be within your role to fix a leak or rewire a light. Hence, they will need your assistance as soon as possible to restore their living standards. 
Should you not be able to attend to their needs immediately, then you should find someone who can or at least give the tenant a time frame for how long you will need to find a solution.