15Jan
7 Ways to Be a Business Girl Boss Without the Burnout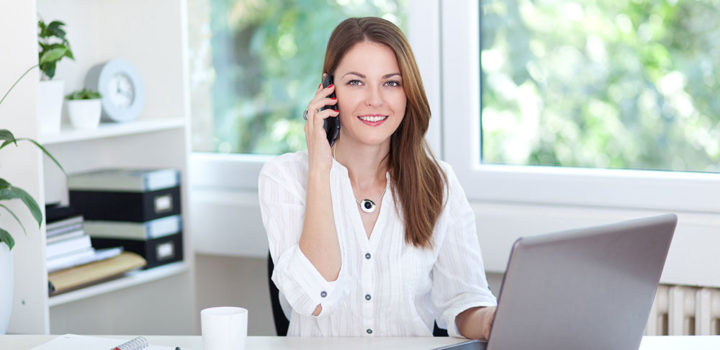 Striving to reach your girl boss goals is tough. You feel like every single day is an uphill battle when it comes to your business. Your to do list is never ending and you never feel as though you can switch off completely. Keeping yourself healthy when running your business is super tricky, especially when you're so busy.
However, it is so important to take care of yourself, both inside and out. Avoiding burnout is fundamental if you want to maintain a steady and sustainable business. You can't go full force every single day, otherwise you will quicky lose your way and become exhausted. You need to keep loving all aspects of your business, which means you need to take everything super steady, but bring quality to each task. Check out the following seven ways to be a business girl boss without the burnout.
Take Care of Your Physical Health
Your health should always be the number one priority when it comes to making a success out of your career. When you work for yourself and own a business, you can't afford to burn out or pick up an injury. If you have been injured whilst out and about in public, you should definitely consider a personal injury lawyer. You may be entitled to compensation which will help you pick up the slack where your business might be suffering. Being a boss babe with an unnecessary illness or injury due to somebody else's negligence is no good, so seek professional advice sooner rather than later.
Take Care of Your Mind
Your mental health is so important when running your own empire. If you become overwhelmed, overtired or overworked, your business is going to suffer as a consequence. You need regular interaction with your colleagues, clients and friends if you want to remain sane in the crazy world of business. Do something that makes you truly happy every single day, whether you go for a walk, take long hot bubble bath or read your favourite book. With these little actions of self care everyday, you can be sure to feel your best at all times.
Delegate Your Tasks
When your are working in business, it is so important to share the load with other industry professionals. If you have got to the point where you can hire extra help, then you should definitely start sooner rather than later. . You will son find that your workload is halved because you are able to delegate tasks. Whether you need a social media manager or a marketing expert there are so many ways in which you could accept help. Never underestimate the power of outsourcing; once you've tried it you'll wish you had started sooner!
Plan and Schedule Every Single Day
The importance of planning your days cannot be emphasized enough right now! If you rock up to your home office every day and wing it, you aren't going to reach your goals very easily. You need simple step by step plans to make turn your dreams into a reality and you won't be able to do this without a detailed plan of action. If you aren't in the right mindset to show up every single day and work your butt off, if might be time to consider a coach who can hold you accountable.
Hire a Coach
Business coaches are worth their weight in gold these days; without them many people wouldn't be able to attain their business goals. The main advantage of hiring a business coach is that they have been in your position at some point in their lives. They have struggled, they have hustled and they have tried every trick in the book. Why try to navigate this yourself when there is somebody out there who can help you through every step of the way? Keep in mind that a business coach is a significant investment; you will need to tap into your savings to join forces with a reputable one. However, you may end up making all of this money back in a short space of time if you take every point on board from your new coach.
Write Blog Posts Weekly
There are countless benefits to blogging for your business; if you don't already have an active blog on your website, it's time to create one as soon as possible. The blog is essentially your hub of activity for everything that is going on in your business. If Instagram, Facebook or Twitter suddenly ceases to exist, you will ALWAYS have your blog. So many people try to build a business based on social media platforms alone, but you don't actually own these platforms. They could be taken away from you at any minute, so it is really important to nurture your blog and treat it as a fundamental aspect of your business.
Identify Your Ideal Client Avatar
If you don't know who you're trying to sell to, you're going to find it pretty tricky to write copy, come up with new blog post ideas and create stories on social media. Write down the name, age, location, hobbies, careers and interests of your perfect client. Imagine you're talking to this exact person every time you write a marketing email or blog post. The power of words is the real deal, so make sure you're crystal clear on who you're marketing to.
As soon as you make these actionable changes to your work strategy, you will soon feel more confident with the way your business is heading. If you put too much pressure on yourself you will start to feel overly stressed; this is when you will begin to fall out of love with your business. All in all, you need to hold onto that passion that's inside of you. Being a girl boss isn't for everybody and if you've got this far, you are definitely in it for the long haul. Follow as many of the ideas mentioned above and you will be on the right track with your business without feeling burnt out.