06Jan
4 Types of Software Your Hospital Needs to Use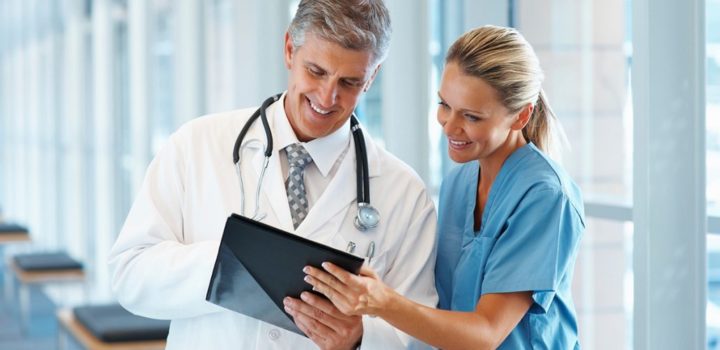 Statista data estimates that there were more than 1,200 hospitals in Canada as of 2019. Many of these hospitals face immense pressure from the general public and regulatory authorities to use digital systems. Thankfully, today's hospitals can rely on numerous software solutions to function more effectively. Below are four great examples of software you should invest in for your hospital business.
Hospital Contract Management Software
A hospital contract management solution is worth investing in to offer the best possible care to your patients, mitigate risk, lower operating costs, and ensure adherence to compliance requirements. For example, you can optimize patient care with this hospital contract management software from PMMC, so consider investing in this solution. This software can help you measure and manage payers' performance, maximize your revenue, and discover the most vital underpayments and denials trends.
Hospital Management Software (HMS)
Many experts agree that hospital management software is crucial to the effective operation of all modern hospitals. These solutions are typically fully integrated systems that can manage your entire healthcare business through automation. For instance, you can use an HMS to stay on top of room and bed management since this solution can show which rooms are occupied, free, or undergoing maintenance. Furthermore, an HMS can help your medical practice manage surgeries, doctors' schedules, and various procedures more easily. These solutions can also assist with the automation of medical billing, claims, inventory, and accounting. You can even integrate it with your EHR solution so you can simultaneously track patient records.
Electronic Health Record (EHR) Software
Electronic health records are becoming more and more popular in Canada, with about 17% of Canadians saying they accessed their medical records electronically in 2019. As such, it is no surprise that EHR software is one of the most famous types of software being used by clinics and hospitals nationwide. EHR software solutions are similar to customer relationship management (CRM) systems, but they are adjusted to the medical software. Investing in EHR software is worth considering to stay on top of patient information, including the drugs they take, procedures they have undergone, and various doctors' recommendations. Nowadays, the best solutions also come with a financial section for invoicing and payment as well as a distinct portal for patients that allows them to access their medical records, drug prescriptions, and consultation history.
Laboratory Information Management System (LIMS)
Lab information management systems are crucial in managing all the laboratory functions. These solutions usually have provisions for inventory management, sample collection, accounting, and machine interfacing with the laboratory's equipment. Furthermore, an excellent LIMS can guarantee full automation, accurate results, and notifications for any unusual results. Laboratory information management systems are worth investing in because they help your lab technicians enjoy improved quality control and a smooth workflow. Also, your lab technicians can use this software to track samples from their collection point to results delivery, avoiding any problems with sample management. Finally, LIMS eliminates errors and improves your laboratory's credibility, so keep this in mind.