06Jul
How to Pivot Your Healthcare Business During a Pandemic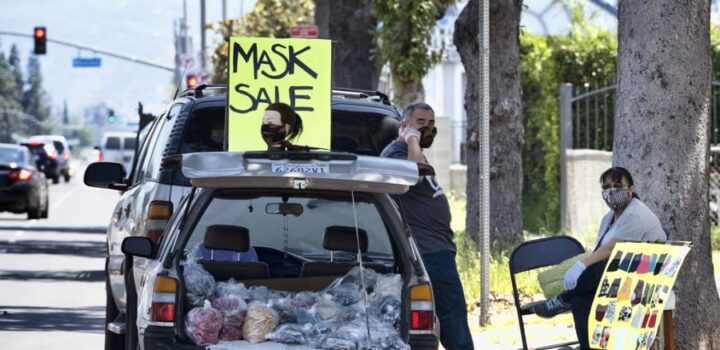 While many businesses are starting to reopen, a few sectors will still have to wait. Primarily, this includes businesses where close contact is always required. As you can imagine, this relates to a lot of healthcare businesses around the world. Many healthcare companies have either closed or had to operate on a much stricter schedule.
It's been a difficult balancing act as people need healthcare services, but they also present a high risk of infections. If you own a business in this industry, it's been hard to figure out how you can stay afloat.
On that note, this post will look at a few ways to pivot your business during a pandemic. It can help you provide a service to patients without putting them at risk. There are even ways to continue making money and ensuring your business survives these difficult times.
Telemedicine Services
Effectively, this refers to any medical or health-related services that are carried out via telecommunication methods. E.g. having virtual consultations with patients over a video call or providing advice and treatment over the phone. Adopting this approach is an easy way to keep up your service and ensure patients get the help they need. The only issue is figuring out how to bill patients for a service like this. However, this can be solved with some telemedicine billing services that ensure you still get paid. It's an idea that works for lots of different healthcare practices, including GPs, physical therapists, nutritionists, and so on.
Zoom Classes
This idea comes from a local chiropractor I saw on Facebook. They've been unable to provide treatment for months, but have started running Zoom classes for existing or new patients. In essence, you hold a video conference where you teach people different things relating to health. In this instance, the chiropractor ran strength training sessions, yoga, and other things. Doing something like this can help you retain your patients and also attract new ones ready for when your business reopens. Also, if you're desperate for money, you could charge people to sign-up for an online course where they get exclusive access to these classes every week. Either way works really well.
Sell Masks
The concept of pivoting is that your business alters its offerings. The above examples show ways you can slightly adjust your offering, and this one is more drastic. We know the value of wearing masks to slow down the spread of this virus. So, as a healthcare business, why don't you create and sell custom masks. They're easy to make, and you can make this piece of protection accessible to more people. They don't have to be proper PPE masks, just some type of face covering will do the trick. It's a smart way to make some extra money while also helping the general public.
Hopefully, these ideas have shown that you can still run your healthcare business without being in close contact with patients. It's all about learning to adapt to the situation and offer different services. Try these things to stay afloat until everything returns to normal, and you can see patients once more.