08Nov
Tips For Moving Away From Your Home Town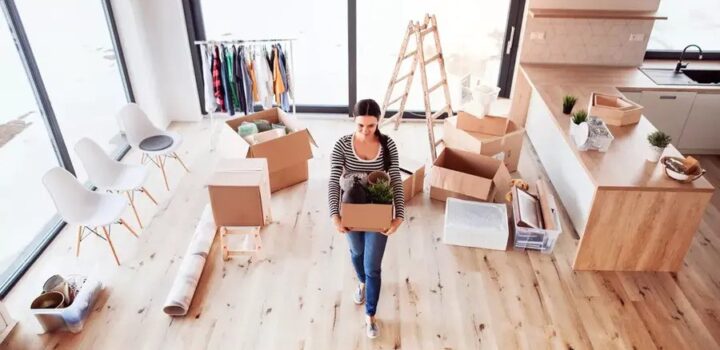 There are many reasons you might be looking to relocate somewhere new. It could be that you have recently got a new job, you might have family that live there, or maybe you just fancy somewhere new. There could be greater work opportunities and the houses might enable you to get more for your money. No matter the reason that you are going, moving to a new area can be stressful and there is a lot to think about. If you are considering moving away, we have put together some top tips that should make it that little bit less stressful.
Hire in Professional Help for Moving Day
When it comes to moving, it can be a lot of hard work, particularly if you are having to do a lot on your own or have children and pets to consider. To make it that bit easier, look into hiring residential movers who can come and do all the hard work for you. They will be there to help you pack logistically and drive your belongings from one place to another. They can then help you to unload it all and unpack when you get to your new home. This will take off a lot of stress and due to their experience, it can be an awful lot quicker than if you were doing it yourself.
Check Out the Area Ahead of Time
While an area might look beautiful from the outside, you may actually find that the reality is different. This is why you should go and visit it ahead of time and really get a feel for it. It can be a good idea to rent an Airbnb for the night so you can immerse yourself there, chatting to locals and scoping out things such as the local entertainment and public transport links. You can find places to eat, the supermarkets you will be using and figure out the more nitty gritty aspects of your move before you go.
Start Decluttering Way in Advance
While you don't necessarily need to start putting things into boxes for a while, it's a good idea to get yourself organized as early as possible. One of the best things to do is start having a declutter as soon as you decide you are moving so it is not a mammoth job in the end. Slowly work your way room by room without any pressure, getting rid of items that don't work, or just aren't fit for purpose anymore such as old baby toys or things your kids don't use anymore.. This will make packing at the end much easier.
These are just a few top tips that should help make the process of moving away from your current location a bit easier. While no move is ever stress free, by being prepared you will find it is better than just trying to wing it when it comes around. Have you recently moved to a new area? How did you find it? Are there any tips that you can pass on? Let us know in the comments below, we would love to hear from you.