16Feb
From Average to Amazing: Tips to Boost Business Review Scores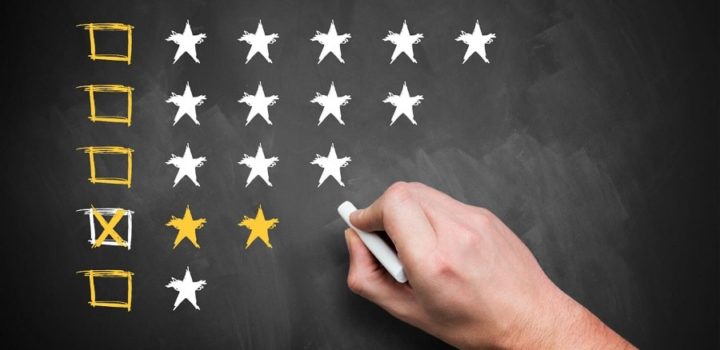 Did you know that more than 90% of consumers now check online reviews before they make a purchase or contact a company? Reviews are increasingly influential. If your scores are below par, you could lose out to competitors. Here are some tips to turn average reviews into amazing feedback.
Use Feedback to Highlight Weaknesses
One of the most important steps to take when embarking on a mission to boost your review scores is to use feedback and reviews you have already received to highlight weaknesses. It's not a pleasant experience to read negative comments, but it can be hugely valuable to use bad reviews to make your business better. Note down issues that crop up in your reviews and pay particular attention to problems that are flagged more than once. Perhaps customers have complaints about waiting times, delivery speed or the quality of customer service, for example. Try to address issues as quickly as possible. It's also beneficial to focus on the positives. You can build on successes to develop the business and provide a superior customer experience.
Improve Customer Service
Poor customer service is one of the most common reasons people leave negative feedback. No matter what type of business you run, your score will be impacted by customer service that doesn't meet expectations. A customer may leave an average score if they visit a restaurant or a store, for example, if they have to wait a long time to get a table or the assistant is rude, regardless of the quality of food or products. There are several ways to improve customer service, including providing staff training, ensuring you have enough members of staff working during peak periods and implementing new company policies and guidelines.
Engage With Your Customers
Every customer wants to feel appreciated and they want to buy from brands that look after and take an interest in their clients. As a company owner, it's crucial to interact and engage with customers, build relationships and take the time to get to know your clients. Reward loyalty, use social media to keep in touch with customers and consider ideas to boost engagement. You could create your own mobile app for your community or invite repeat and long-standing customers to attend events or join a member's club, for example. Respond to comments, emails and questions quickly and involve your customers in the decisions you make. From choosing charities to support to celebrate your values and enhance brand image to featuring customers in posts to promote products, there are all kinds of ways to engage on a deeper level.
Go the Extra Mile
There's a difference between doing just enough to satisfy your customers and going the extra mile to provide a fantastic experience. Consumers appreciate effort and attention to detail. Consider the impact of a warm welcome, tailored services, perks for birthdays and special events, exclusive access to sales and discounts, personalized emails and extras to celebrate occasions, for example. If you're willing to go the extra mile for your clients, this will be reflected in the feedback they provide. It could also help you gain new customers through recommendations and reviews.
Enhance Value
Price is often a driving factor for consumers, but research suggests that value for money is more important than cost to most buyers. If there is a choice between two retailers, restaurants, salons or hotels, for example, customers will often look to snap up the deal that offers the best value. Enhancing value can help you to gain a competitive advantage and set your business apart.
There are multiple ways to offer your clients more, including using better quality materials, offering extras and perks, providing free shipping or gift-wrapping, adding the option to personalize items or customize packages, stays or treatments, and providing access to member rewards or loyalty points. If you are looking for a hotel, for example, you may be more inclined to book a room that offers the option to add dinner at a reduced rate, access to spa facilities or a free welcome drink than a basic, room-only rate that is only slightly lower. If you're ordering a gift online, a store that provides free delivery, gift-wrapping and the option to personalize your present is likely to be more appealing than one that sells the item at a similar price.
Excellent reviews can help you improve your brand image and reputation, keep hold of loyal customers and attract new clients. If your scores are average, there are several ways to boost ratings and attract rave reviews. Take these tips on board to dazzle your customers.