14Jan
7 of the Best Ways to Enhance Customer Experience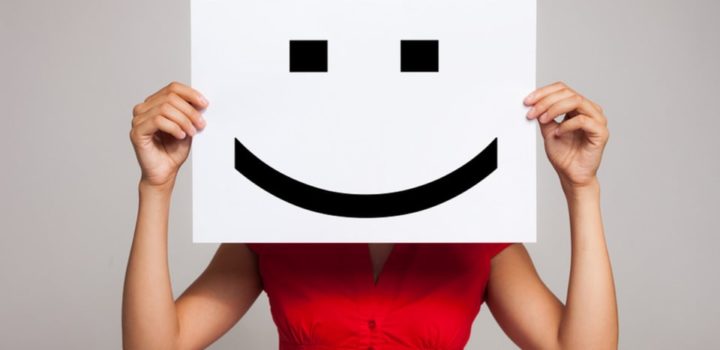 No matter what type of business you're running, you're going to have to have an excellent customer experience if you ever expect your business to survive. Your customers are what make your business and your customers are essentially the ones that determine whether your business is worthy or not. Never underestimate a customer, because they're far more powerful than you think.
Your customer matters and while the customer isn't always right, they should still be treated right. This means treating them with respect, responding to their queries in a timely manner, and this can also include helping them out with any struggles that they may have with your product or service.
What Is the Impact of Bad Customer Experience?
While great customer experience involves focusing on interactions and touchpoints in a positive manner to customers, the opposite can be said for negative customer experience. Good customer experience should be seen as a seamless, easy, and enjoyable experience overall. A bad customer experience can be massively damaging. This can include leaving negative reviews for other customers to see (whether it be Trustpilot, Facebook, Google reviews, or anywhere else). But some customers will just switch to another brand without leading to any complaints or bad reviews. Both can be bad, both of these negative customer experiences can be costly.
Some clear indicators of a bad customer experience can include:
Businesses ignoring customer feedback
Customers waiting too long for help (such as being put on hold)
Comprising the customer's security
Being rude to the customer
Difficult purchasing process
These are only a few indicators of bad customer experience, so what can your business do in order to create a more positive experience for your customers?
Begin by Understanding Who Your Customers Are
When you were first beginning the setup process of your business, who exactly was your target audience? This should be the same group that you're still currently targeting now, right? The first step in creating a more positive experience is understanding who your customers are and why they purchase from you. If you're wanting to understand customer needs and wants then you need to listen to what they are and how exactly your business can provide for these needs and wants.
It may help to create personas for your business as this could help determine what your business does and the type of person would be inclined to purchase from you. If you're wanting to become more customer-centric then you're going to have to think about what your business offers that the customer wants and also understand that customers can still find that elsewhere. So what will make you stand out?
Make Your Website Easier
Not only should your website be visually appealing for your customers but your website should also be easy to navigate around as well. It's best to thoroughly think it through and just take a good long look at your website. Can your customers navigate it easily? Is your website mobile-friendly? If your customer needs one item from your website, will they be able to find it quickly? Does your website load quickly? Does it have a search bar? These are very important things that you need to think about. Sure, It can get pretty overwhelming but it's absolutely needed in order to achieve a good online customer experience.
Another component to the online customer experience on your website would also include the payment options that are offered. If you're trying to serve multiple customers worldwide, then you'll want to have multiple payment options. This can include offering credit card or debit card payments, PayPal, certain banks, or even cryptocurrency. Cryptocurrency is slowly becoming the main method for payments as more people worldwide are investing in crypto.
There are plenty of benefits to it as well such as the fact that it's not backed by any government currency. You can learn more about it or even check what crypto may be best for your business on HodlRate.com. In general, you just want to be more open about what payment methods are being used as you could be leaving out some customers since they don't have the payment methods that your website requires.
Have Happy Employees
If you have happy employees, then you'll have happy customers. You'll want to support your employees in all ways that matter. Since we spend eight or more hours each day working for you, they're also part of the equation that makes your business successful. More and more businesses are going under thanks to the Great Resignation, and that's all due to employees not being treated fairly, being overworked, and being underpaid as well.
You should never forget that your customers matter. If you're wanting to have a good customer experience for all of your customers then you need to know it first begins with your employees. They should be happy at their job because if they are, they'll be more than glad to go the extra mile to help out the customer.
Another aspect in order to have happy employees is employee feedback. While most organizations will have some type of annual survey to see how happy or content their employees are, 11 to 12 months out of the year means that a lot of things could be happening. So why not instead, look at hearing employee feedback every month. The role your employees play is crucial and they should be listened to.  Listen to their feedback and see what ways you could help them out.
Create an Emotional Connection With Your Customers
This may sound absurd but it works. It's not what you say, but it's how you say it. Some of the best customer experiences can be achieved through emotional connection.  Emotions can have an attitude and it also drives decisions as well.  Customers will become loyal as long as they become emotionally attached to the product or service that they're getting from a business. This doesn't mean that you should go and try to manipulate your customers, no! But you and your team should just try to foster bonds, genuine bonds at that. This is going to build customer loyalty and overall just have a very positive experience.
Pay Close Attention to Customer Feedback
Customer feedback is a good thing because it's them letting you know in what ways you should improve for next time. Did you know that 80% of companies believe that they are providing excellent customer feedback? It's usually only 8% of customers that will agree to that. You can even check on review websites to see if reviews are overwhelmingly positive or negative. You should listen to what your customer says and constantly listen to what has to be said. See what your company's reviews are, give out surveys as well.
Check Out Your Competitors
Is there something that your competitors are providing or not providing to their customers? How does this differ from what you're doing? It's best to analyze your competitors to get a clear picture of what's going on. Are they serving the same audience as you? Sometimes just taking a look at these things can really help. Some businesses will even make a purchase to their competitors just to get an idea of how the customer experience is like. Sure, this can get a bit costly, but it could be a great way to see where you stand against them.
Apply AI
This is mostly for your website or social media pages such as Facebook but having a chatbot could really help out. Not only would this reduce the work for your employees but this can also help you out in allowing the customers to get answers to their questions right then and there while visiting your website.