28Feb
If You're Thinking of Selling Your Home, How Can You Make the Most Money From It?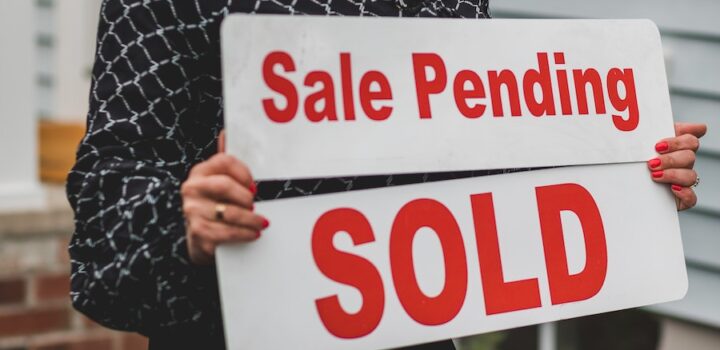 If you are thinking of selling your home, then you need to work out how you can make the most money from it. Whether you bought your home as an investment or not, this is now how you have to think about it. In this article, we're going to be taking a look at some of the things that you can do to ensure that you get the most money from your home sale, so keep reading down below if you would like to find out more.
Make It Into a Blank Space
The first thing that you are going to need to do is make it into a blank space. When people come in, they are not going to want to see your family home, they are going to want to see their future family home. This isn't going to happen if you have memorabilia from your family all over the walls, and if you have got things that constantly remind potential buyers that someone already built a life here. 
Paint the walls white, make sure that there is minimal furniture in all of the rooms, and do everything that you can think of to make it a new space. Your goal is to make people fall in love with what could be, and then they will be willing to pay more.
Clean, Clean, Clean
It's also important that the property is sparkling. You want this place to be the cleanest that you have ever seen in your life, as this will attract people. Look into things that you wouldn't have even considered before like professional window cleaning so that the house looks stunning from both the inside and the outside. 
Hiring professional cleaners is probably the best way to go, as they can get into all of those hard to reach areas that we can't get to. It might cost you a fair chunk of money, but it should help you attract people to purchase the home, so it will be worth it.
Add Desirable Features
You should look at adding some desirable features that will bump up the price a little bit like a patio. Patios are widely sought after, but a lot of properties don't have them. Having said that, they are not expensive to install, so you can do this, and it will add a fair chunk of value onto the home. Or, if you have the money to do this, a new kitchen will massively increase the value that you are selling your home for. Of course this can be expensive though, so it's not always going to be possible to do something like this, which is why you can look at simpler versions like swapping out counter tops and cupboard fronts to make it look new.
We hope that you have found this article helpful, and now see some of the things that you should be doing to make the most money from your home if you are going to be selling it. It's not worth missing out on any opportunities to get the best value from the place that you have lived in for all of these years, so make sure you are doing everything that you can.