18Jan
How to Recreate Personal Interactions on Your Ecommerce Website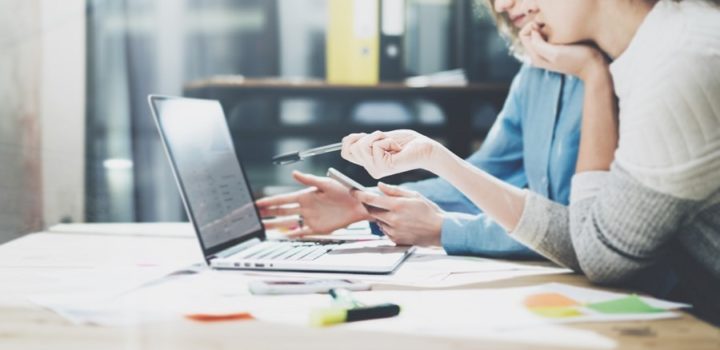 The most important thing to consider when developing an ecommerce business is your customer experience. Customers are the lifeblood of any successful company and will be the difference between success and failure. If you want your customers to come back again and again, then it's up to you as a merchant to create a personal connection with them by giving them what they want.
Although online businesses beat traditional stores in a lot of areas like price and convenience, many people miss the personal interactions. By recreating that experience in the online sphere, you can improve your overall customer experience in a big way.
This blog post will discuss some proven strategies that can help enhance your customer's shopping experience with you by making it more personal.
Create a Personalized Homepage
Your homepage is like your shopfront and when customers first enter the site, you need to grab them right away. If they're greeted with a generic page full of text and links, they might not stick around long enough to explore what you have to offer. However, if you take the time to create a personalized homepage that reflects their interests, then you'll intrigue them right from the start.
You can do this by displaying products that are relevant to their interests, or using targeted advertising to show them products they might be interested in. You can also use a customer's location as a way of personalizing their experience. You are already collecting cookies when somebody visits your site, so next time they come back, you can use that browsing information to show them the things that they are most likely to be interested in.
Show Recently Viewed Items
Another way to make your customer's experience more personal is by displaying the items that they have recently viewed. This will help them feel like you are paying attention to their interests and that you care about what they're looking at. It also gives them a chance to revisit something they were interested in before, which might encourage them to buy it.
Often, people will view items and then leave them for a while without buying them. In some cases, they may add it to their cart but not complete the purchase. When they revisit the site, it's likely that they're looking for similar products again, so show them right away and you can close the deal by making it simple for the customer. This will have a big impact on your conversion rate and help to reduce cart abandonment too.
Email Recommendations to Customers
One of the best ways to create a personal connection with your customers is by emailing them recommendations for products that they might be interested in. You can do this by collecting data about their interests and then using it to send them targeted emails.
This will help you to stay top-of-mind, and when customers are ready to buy, they'll think of you first. It will also help to increase your average order value, as customers are more likely to buy something that's been recommended by a company they know and trust.
However, when creating email marketing campaigns, always remember that less is more. Sending too many emails will just end up annoying your customers and they'll be more likely to unsubscribe from your list. Try to space out your recommendations so that they come at a reasonable rate, and always make sure that the content of the email is interesting and relevant to the customer. If you don't have any new product recommendations, you don't need to send another email.
Add a Live Chat Function
Adding a live chat function to your site is another great way to create a more personal customer experience. This will allow you to communicate with customers in real-time, and it can be used as a way of getting feedback or answering any questions that they might have. You can visit this website for more information about implementing live chat, and how it could help you.
One thing that people miss about brick and mortar stores is being able to just ask a shop assistant if you need some advice or more information about a product. This often means that people will abandon a purchase when they are on the fence because they don't have that extra encouragement. But a live chat function allows you to address those questions and close sales from customers that are hesitant.
It's also the perfect solution for customer service because the customer can get an instant response and your team can manage multiple queries at once.
Create Buying Guides
Another way to create a more personal customer experience is by writing buying guides. This will help customers to make informed decisions about the products that they are interested in, and it can also reduce the number of returns that you receive.
When you create a buying guide, you should always start with what the customer wants. Think about what questions they would ask a shop assistant in a brick and mortar store. For example, if you are a clothes retailer, people may need advice about sizing or tips on how to put together outfits. These buying guides can emulate the advice of a shop assistant and create a more personal experience.
Send Personal Birthday Offers
One of the best ways to create a personal customer experience is by sending personal birthday offers. You can do this by collecting data about your customers' birthdays and then sending them an offer on their special day. This could be in the form of a discount, or you could give them a gift voucher to use on your site.
This is a great way to show your customers that you care, and it will also help to increase retention rates. Birthday offers are also a great way to get people to come back to your site and spend more money if they haven't visited for a while.
If you want your ecommerce store to thrive, you should think about implementing some of these methods for creating a personal customer experience. Even small changes can make a big difference.