14Dec
Smooth Move: Ensuring Your Relocation Is Stress Free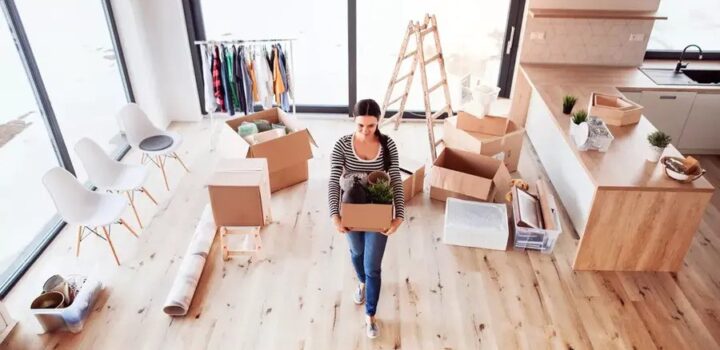 You're probably in the excitement of the festive season, and with a new year approaching; a relocation would probably be the thing you expect to take up most of your energy in January and beyond. Whether you're changing your area for a new job (congratulations), or you just felt like it was time for a change; moving can be a huge upheaval, literally and emotionally. There's always so much to consider and organize so that you can focus on settling into a new area and enjoying your fresh start.
However, don't worry; there are plenty of things you can do before your moving day arrives, to ensure that it goes as smoothly as possible. It's worth writing a list and working through it whenever you get the chance. You'll enter the new year with more confidence and positivity regarding your relocation; the more you manage to plan and prepare before you leave, the less stress will be hanging over you in the new year. The following are some ideas, tips, and inspiration for those moving to a fresh location next year, and who want to do all they can to prepare for a smooth and successful relocation.
Plan Your Moving Day
Moving days are often what bring people the most anxiety regarding their relocation. Therefore, it's important that you ensure everyone is booked and there's a clear plan of action. Take the stress out of finding a trusted and reputable moving company by using a site like iMOVE so that you can see their ratings and choose the right people for your specific job. Once you've booked them, try to plan a day's itinerary; work out timings in regards to leaving and arriving so that you can plan to eat and rest throughout the day. You'll need all the energy you can muster once you're there!
Think About Your First Week
It's worth having some suitcases and boxes in your own vehicle that will provide all you need for your first week, while you take on the task of unpacking, cleaning, and settling in. Pack your clothes and toiletries, and in your boxes make sure you have what you need to make simple meals and drinks every day. It's worth planning childcare if you need it that week so you can focus on making the house a home, without little ones running around. Perhaps ask a grandparent or friend to stay over for a few nights, to help you with some of the responsibilities during the transition period.
Enjoy Settling In For The Months Ahead
You can start planning for your new life in your fresh destination before you leave. Make your first few months and year a time to really get to know your new area so that it begins to feel like home. You can look into signing up for classes, joining a club, or contacting locals through social media so that you have someone to meet for coffee or lunch a couple of weeks after you've arrived. Finding out where the best parks are for playdates, if you have kids, is another great way to ensure the whole family feels at home as soon as possible. So, get planning, and good luck!