14Nov
Planning an International Relocation: Here's a Complete Guide on How to Get Started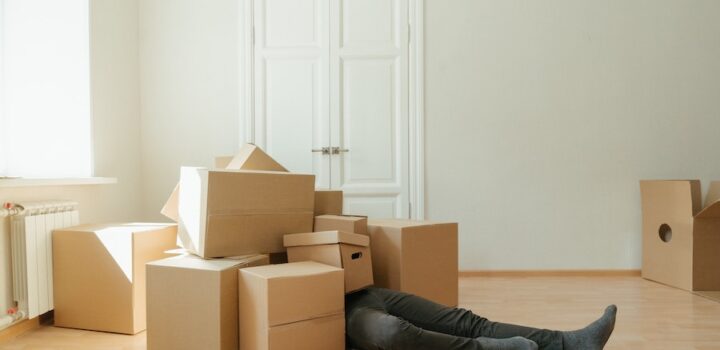 Are you considering a move to another country? If so, you're in for an adventure! Relocating to a new country can be exciting, but it can also be daunting. There are many things to think about when planning an international relocation, from packing your belongings to getting your visa approved. In this blog post, we will walk you through the entire process of relocating to another country. We'll provide tips on how to get started and what to expect along the way. So if you're ready for a new adventure, keep reading!
Prepare Your Finances for the Move
When you relocate to another country, there will be several financial considerations to consider. First, you'll need to figure out how you will support yourself financially in your new country. If you're moving for work, this may not be an issue. However, if you're relocating for other reasons, you'll need to ensure you have enough money to cover your living expenses.
Additionally, you'll need to research the cost of living in your new country and budget accordingly. Another financial consideration is whether or not you'll need to pay for health insurance in your new country. In some cases, your current health insurance policy may cover you internationally. However, it's always a good idea to check with your insurer to be sure.
Get Your Documents in Order
There are a number of documents you'll need to have in order before you can relocate to another country. First, you'll need a passport and visa. Depending on your destination country, you may also need other documents, such as a work permit or residency permit. It's important to research the requirements for your specific destination country well in advance of your move.
You'll also need to take care of some practical matters, such as canceling your utilities and getting a forwarding address for your mail. And don't forget to inform your bank of your upcoming move! They'll need to update your records and may even be able to offer assistance with transferring money to your new country.
Find a Reputable Estate Agent
Once you understand the area you want to live in, it's time to start looking for a place to live. Unless you are planning on buying property, you will need to find a reputable estate agent that can help you find a suitable rental property. It's essential to take your time when choosing an estate agent. Ask around for recommendations and read online reviews. Once you have found a few estate agents that you think might be a good fit, schedule appointments to meet with them in person. At the meeting, be sure to ask about their experience helping people relocate to the area and what properties they typically work with. Be sure to also ask about their fees and what is included in their services.
Hire an International Moving Company
When you're ready to start making arrangements for your big move, one of the first steps you'll need to take is finding a reputable international moving company. An experienced and reliable mover will be able to handle all of the logistics involved in overseas relocation, from packing and shipping your belongings to handling customs paperwork.
A good place to start your search is by asking for recommendations from friends or family members who have recently moved abroad or by checking searching google for the best international moving companies. Once you've compiled a list of potential candidates, be sure to get written estimates from each company before making a final decision.
Start Packing and Get Ready for Your Big Move!
As the day of your move approaches, there are a few final things you'll need to take care of. First, start packing your belongings. If you're using international moving companies, they will likely be able to provide you with packing materials and even help you pack. However, if you're handling the move on your own, be sure to purchase high-quality boxes and packing supplies.
It's also a good idea to make copies of important documents such as your passport, birth certificate, and insurance policy. And finally, be sure to say goodbye to your friends and family members before you go! While it may be bittersweet, you can take comfort in knowing that you'll be able to keep in touch thanks to today's technology.
Adjust to Your New Life Abroad
After you've unpacked and settled into your new home, it's time to start exploring your new surroundings. Get to know your neighbors and find out where the best places are to do your groceries shopping, grab a coffee, or go for a walk. If you're moving with your family, be sure to enroll your children in school and help them make new friends.
If you're moving alone, there are plenty of ways to meet new people in your area. You can join local clubs and organizations, take classes at a nearby community center, or simply strike up conversations with people you meet while running errands.
Learn the Local Language
One of the best ways to immerse yourself in your new culture is to learn the local language. While you may be able to get by with English in some areas, learning at least some basics of the local language will make your life much easier and will help you build connections with the people in your community.
There are various ways you can learn a new language, such as signing up for classes, working with a tutor, or using online resources. No matter which method you choose, be patient with yourself and try to enjoy the process. Learning a new language can be challenging, but it's also an advantageous experience.
Relocating to a new country can be a daunting task, but with careful planning and preparation, it can also be an exciting adventure. By following the steps outlined above, you can make sure that your international move goes smoothly and that you can hit the ground running in your new home.