05Apr
Should You Invest in Real Estate? 3 Tips to Get You Started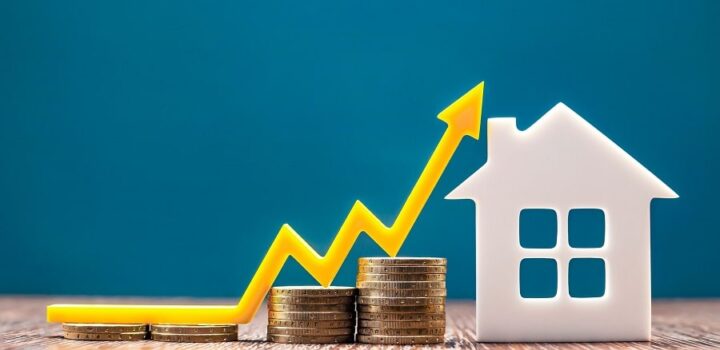 If you want to build your wealth and improve your financial security for your future, then you should find ways to boost your income. This is the best way to counter the rising costs of living and inflation. 
There are a few different ways that you can earn more money. Finding a higher-paid job is a common method, but it's not always easy to find this work. You can also start a side hustle to add another stream of income, but a good way to build your wealth, secure your finances, and earn some more money is through investments.
Benefits of Investing in Real Estate
One of the most popular ways to invest your money is in real estate. This is because real estate can provide you with a steady stream of revenue. If you buy a property and then rent it out, you can earn a comfortable income each month. You can also sell the property for a lump-sum return, either after renovating it to make a quick income, or once it's naturally appreciated over years.
Real estate is a long-term investment, but it is fairly flexible as you can sell it when you need to. It's also one of the more steady and reliable ways to invest your money, making it ideal for people just starting.
1. Getting a Mortgage
One of the keys to good real estate investing is to invest in the right properties. Properties are one of the most expensive physical assets you can buy, so most people get a mortgage until they earn enough to pay through cash.
The general rule with investing is to not invest money that you can't afford to lose, or that you don't have. When it comes to real estate, most mortgage lenders won't offer a loan if they don't think you can pay it off, but you do need to be smart.
Start small and simple with your first property investments. As your portfolio and experience grow, you can invest in larger and more complicated projects.
2. Different Ways to Invest
You should also be imaginative with your investments. For example, it is possible to purchase a portion of a property for a smaller and more manageable investment. But you should also consider different types of properties. 
As well as residential properties such as houses and apartments, you should also consider commercial properties. Office space is always in demand, so you can earn a healthy profit by leasing space to a company.
Whatever way you choose to invest, it is always important to have the right help by your side, as that really can make a profound difference to how you approach things here. Having the likes of a Caron Jones by your side could mean that you have a much better chance of succeeding with your investments, so that is certainly the kind of thing you will want to think about.
3. Managing Properties
If you plan to lease out real estate for a regular income, then it's your responsibility to take care of the property. One way to simplify this process is by using a company like Michael Anthony Properties which can manage your properties for you.
This is ideal if you own multiple properties or if you are simply too busy to dedicate a lot of time to your investment. They can also help you to sell your property and lease it to the right people, making real estate investments far more manageable.