14Feb
Tips to Make Money in Property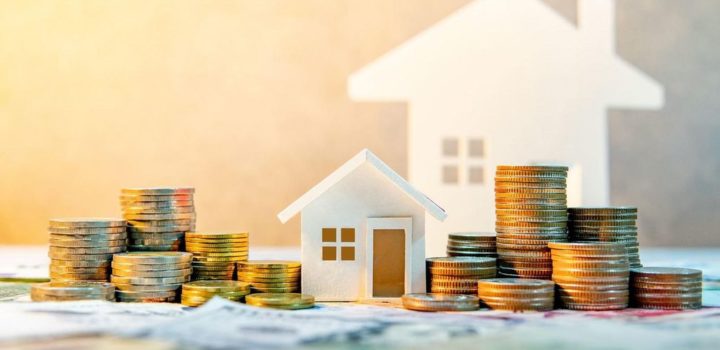 Property is one of the ways many people try and make money from. Whether it's something you want to be doing as a career or you have the disposable income to spend on a part-time investment, here are some tips to make money in property.
Focus on Properties to Flip
To flip a property is where you'll usually get something that could do with a bit of a face lift or in some cases, a dramatic one and then sell it on for a much bigger price tag. Focusing on these properties can end up making you a lot of money if you're willing to put in the time and effort needed to do so. When finding these properties, the uglier or dishevelled they are, the better. This is because when it comes to the changes you make, the results are going to be a great upsell for when you're trying to sell the property to potential buyers. Everyone loves seeing a transformation and properties you can buy for less and sell for a lot more, are going to help you  get yourself off the ground if you wanted to do this as a full-time venture.
Holiday Let Your Own Property
Holiday letting has changed a lot in recent years, thanks to websites like Airbnb where you can let out holiday homes and even your own property to make money. With Airbnb management, you could be making a fortune on any holiday property that doesn't get used by you for the majority of the year. And if you have a lot of land or extra rooms in your home, these can always be let out to those who may not want to stay for very long but need somewhere that's a little more affordable than most hotels. It's worth doing your research first to make you qualify and that all the rules that are laid out are something you can adhere to and accept.
Buy to Rent
Buying to rent is one of the more traditional options when it comes to investing in general. This is where you'll usually purchase a property through bank loans or you'll use what cash you have available to pay for it fully. It's not until you've been making money off renting or selling properties for a while, where you pay for a property in one go. So this can be a great way to help you bulk up your property portfolio. Renting it out can provide a regular income for yourself and your current household.
Invest in Property Shares
And finally, if you've not got the financial amounts to buy property, you can always invest in shares. Buying a share means that you might make a cut from any profits that come from a property development company or business that deals in properties. It's a safer bet to earn money but again, any investment has its risks.
Get Help From the Experts
Thinking that you can navigate your way through the choppy waters of buying and selling property without the help of some experienced professionals will no doubt leave you in difficulty, as it's fair to say that getting support and advice from the experts can be of real benefit for those looking to make more money in property. There are so many experts that you can reach out to in your real estate journey to make the process easier and increase your chances of success, including professional brokerage consultants and seasoned realtors who know the property market inside and out. Having a good team of renovators on hand can help you out dramatically too, as you'll likely need someone to call on when you need to refresh and flip a property for profit. 
Don't Take Big Risks
When it comes to property, it's rarely a good idea to take big risks. There's often a huge amount of money at stake when you are buying and selling houses, so it's vital that you don't endanger your funds by channelling them into a project that shows no signs of success or little potential profit. Always assess the risks associated with any property you buy, and be sure to have an expert surveyor on hand that can look out for issues whenever you head out to view a house or commercial property. Think well ahead to assess future risks too. 
Making money in property is still a popular form of investment, so do your research and start looking at your options.