19Nov
How to Find the Balance Between Quality and Cost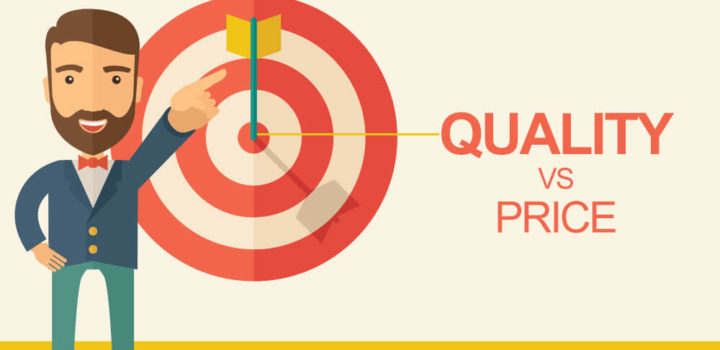 Keeping costs down and quality up is the fine balancing act that challenges many businesses, from manufacturing companies to those offering bespoke business services.
Whether you're looking to reduce the cost of your business space in the form of your office rental or your energy bills by looking at gas oil from gasoildrums.co.uk getting that balance right is crucial.
In this blog we take a look at what you absolutely should compromise on and what you can't when it comes to running your business.
Office Space 
If you're a small to medium-sized business then chances are you need to provide space for your workforce but while some office presence is necessary it might be that you can find a way of downsizing your overall space needed and therefore require a smaller office.
For those staff who spend their days producing content, marketing plans or working on specific projects, consider offering them the opportunity to work from home.
Remote working is an attractive offer for staff. It gives them the opportunity to stay more in control of their work/life balance, set their own hours and choose their work environment whether that's a home office or local cafe.
While you may need to remind staff not to use unsecured networks and spend a little money configuring laptops with access to the intranet and internal drives, that money will be more than recouped when you're in a position to move to smaller offices.
Cyber Security
While it might be tempting to downgrade your software security, particularly if you are deemed low risk, in fact this is an area that you can't take any risks with. Even a data breach, while not affecting payment or revenue could do irreparable damage to the confidence your clients have in you and to your reputation.
Always spend as much money as you can, making sure you security systems are well up to date and your software is protected. Any sign of virus and be sure to close down your network immediately to avoid further contamination. Also consider having IT services on standby a good investment should the worst happen.
Your Team
This is an area that can cause real dilemmas for business owners. In house or consultant led? The key is to have a core team around you who trust and who are capable of working high quality work. As the need grows you'll have the choice to either recruit to your staff or set one-off projects out to consultants or an agency.
Whether you run a business serving a specific community or work in a more technical field there are areas that run as a common thread throughout the business network. Having quality people and high quality protection for your business are areas that you simply can't compromise on.
How you manage those people and that security is up for debate but compromise only on what matters less and you'll find areas to save money without compromising on quality for a cost effective, thriving business.