17May
5 Valuable Insights for Building Your First eCommerce Business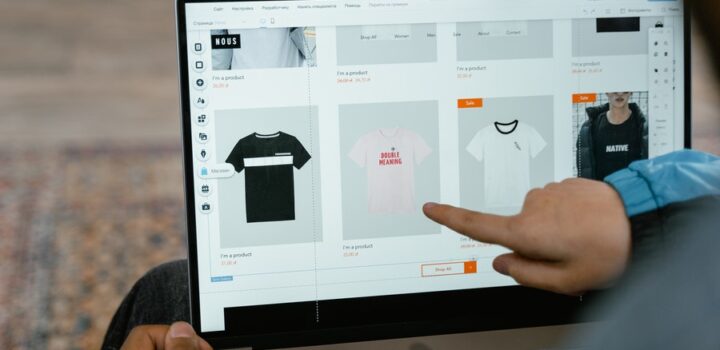 Building your first eCommerce business is quite a challenge. However, you can make it a little easier by considering specific aspects for yourself and your customers.
Use the Right Apps for Data Management
Help is needed to get your business set up for eCommerce. The process can be complex. To make things easier, there are many apps available. You can manage deadlines with apps like Casual and Hive, for example. Once you start using different apps, you'll have a lot of stored data. Nonetheless, you needn't worry since you can migrate data between systems using reverse ETL. For instance, you can access Google Analytics and Asana data from one source. This means you can easily sync data between apps from your data warehouse.
Carefully Consider the Costs
If you have a company develop your eCommerce site for you, the average cost will be pretty high. However, there are times when this is the best option for someone with no skills or experience. Or, when an existing business goes online, this is the better choice. Even though eCommerce sites can be expensive, you can save a significant amount of money when you start from scratch. Creating an eCommerce business is a learning process, and people new to web and e-commerce development can easily use the features offered by site builders.
Don't Forget Security in Your First eCommerce Site
When customers pay for an item on your site, they enter personal information. For example, they may enter their name, address, and credit card information. Hackers can intercept customer data if your eCommerce site does not have adequate security. There are almost 20 million hacking attempts per year in the UK alone. Using reputable payment processors is vital to ensure that customer data is not stolen when shopping. Some of the best payment processors for eCommerce include Square, Stripe, and Shopify.
Take the Time to Find Features You Need
There are differences between all eCommerce platforms, even though they are all similarly designed. For instance, one can be more user-friendly, while another can provide more payment options. A good eCommerce tool is Wix. It offers a user-friendly interface and makes it easy to promote your company. In just a few minutes, you can produce a Facebook campaign. However, keep in mind that the features you want might not be available. Built-in features will usually be available for premium members or require plugins, as with WordPress.
Include All necessary Customer Experience Features
Having an easy eCommerce platform for you is great, but your customers should also find it easy to use. Furthermore, not every platform offers features that can help improve customer experience. These days, customer and user experience are crucial because they can impact your search engine ranking. If you provide a poor experience, you'll get less traffic. It is vital to have a user-friendly platform that makes it simple to add features at every stage of the process. This includes navigation, finding help and support, and engagement via feedback.
Summary
You can make building an eCommerce site easier with external apps for data management. Additionally, you can cut costs by doing it yourself, and don't forget about security for customers.