17Mar
5 Simple Ways You Can Improve Your E-commerce Store Right Now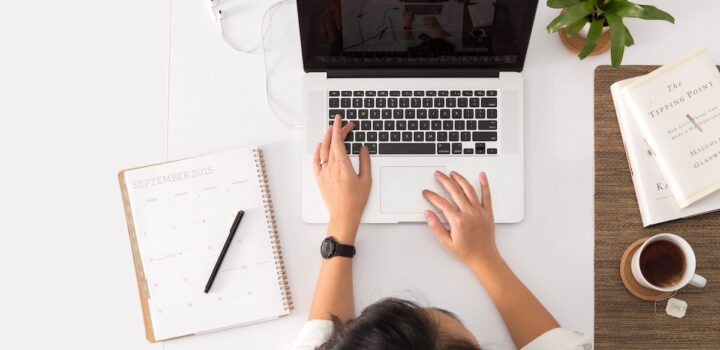 Opening an online store nowadays is a popular choice amongst many, but before diving off the deep end, it's essential to know the myths of starting an online business and knowing when it's time to upgrade your online presence. 
If you want to increase sales, you'll need to update your online store website. This includes updating the content on the page and also making sure that the images are high-quality. 
When customers visit your site, they should be able to quickly find what they're looking for. Also, when possible, you should offer a variety of views of your products so that people can get a sense of how they might look in their space.
Here are five ways you can update your online store website to generate more sales, traffic, and be more user-friendly. 
1. Boost the Speed of Your Website
The looks and aesthetics of your website have a significant impact on how your audience perceives your business. However, no beautiful designs and images will be necessary if your customer clicks out of your page because of how long it took your website to load. 
Load time is essential in retaining customers. In fact, according to a Portent study, 
Conversion rates are most affected by the first 5 seconds of page load time.
With each additional second of load time, website conversion rates drop by an average of 4.42 percent (between seconds 0-5). That's how important it is to check your website load time and boost the speed if needed. 
2. Simplify Your Checkout Process
It's important to simplify your checkout process. There are several ways you can do this. You could:
Have customers sign up for an account with your site

Allow customer to only enter their email address and password to finish the checkout process

Include a "Remember Me" button on the login screen

Allow customers to continue shopping on your site after they've completed their purchase

Give customers the ability to save their address and credit card information for future purchases
3. Try Out a Managed Hosting Provider 
When a hosting provider manages the configuration, administration, management, and support of a server and/or application, it is referred to as managed hosting.
Managed hosting services are typically responsible for hardware and software setup and configuration, technical assistance, patch management, system maintenance, monitoring, and upgrades. 
In other words, it's the managed hosting company's responsibility to ensure that their clients' websites and apps are up and functioning 24/7. 
There are many excellent managed hosting providers, but it's important to take a look at a few of them, such as a liquid web alternative, to explore all your options and decide which one will work best for you.  
4. Enable Social Proof (Testimonials)
Social proof is a powerful way to increase customer conversion rates as it shows your visitors other people like them have bought from your site. Adding social proof to your website can take the form of testimonials, reviews, or recommendations. Providing this information lets customers feel more comfortable in their purchase decision and increases their likelihood of buying from you.
To provide social proof on your website, you'll need to have customer data on hand, whether it's through email newsletters or a contact form. You'll also need permission for each testimonial to be shared publicly. Then all you have to do is publish testimonials on your site!
5. Make It Mobile-Friendly
Mobile is the future, and more than half of internet users are now accessing the web through a mobile device. That's why it's so essential to make your site responsive to be accessed on any device. It also helps to have a site that loads quickly because people get impatient when waiting for their screens to load.