02Jun
Top Tips for Being a Good Manager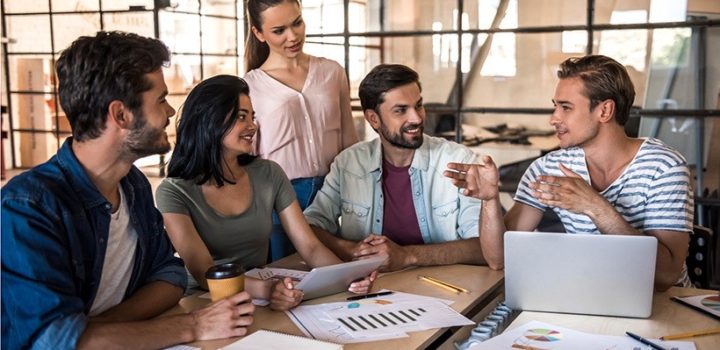 Whether you are a newly promoted manager or have been a manager for a while, everyone can benefit from learning and making improvements. Being a manager is a big change in your role and everyday responsibilities. Not every day will be the same and you will be faced with a multitude of challenges on a regular basis. 
As a manager, you take on a leadership role, which means you are responsible for other people, which is a huge undertaking. Your success not only depends on how good you are as a manager but the rest of your team's happiness and efforts. You need to be able to look after their best interests, as well as keep them motivated to work hard. While the activities of a manager will vary depending on the company you work for, the same traits and skills are required to lead a team of people and make important decisions. 
Unfortunately, the COVID-19 pandemic has been extremely disruptive to the workplace and caused a plethora of challenges and additional hurdles for managers to contend with. Many teams had to deal with staff shortages from individuals being put on furlough or on sick leave, as well as moving from an office space to working from home. This has been a huge learning curve for both employees and managers. There has never been a better, and more important time for managers to consider their roles and how they can continue to learn. 
Here are some top tips to help you on your journey as a manager. 
#1 Continue to Learn and Build Your Skills
Once you reach the role of a manager, that does not mean you stop learning and growing. It is more important than ever, as a manager, that you continue to engage in education and develop your skills. Some of the key traits that managers should have, and grow are assertiveness, motivation, honesty, accountability, problem-solving, decision making, and much more. While you might be good at the business side of things, you need to be able to perform well as a manager. When you display good management skills, it will help you build trust and respect from your team, and help you be an effective leader. 
#2 Build Trust
Trust is key to having good working relationships. Trust is a two-way street. Not only do your employees need to trust you, but you also need to be able to trust your employees. Trust is important to the organizational structure of any business, as employees will rely on their managers to support, guide and develop them, and managers rely on their employees to carry out their work to a high standard, and efficiently. In order for the relationship between manager and employee to work, there has to be substantial trust. This will play an important role when it comes to providing guidance, making changes, as well as productivity and well-being in the workplace. 
#3 Create a Good Flow of Communication
Open and clear communication between employees and managers is important for any team to function. It ensures that everyone is on the same page with their roles, responsibilities, expectations, and everyday objectives. Without good communication, you are likely to run into problems and challenges. It is therefore important that you set up a good flow of communication that is streamlined and easy for everyone to use. Make sure you consider the needs of each employee, so you can create a method of communication that works for everyone. For example, you can organize weekly meetings for your team to get together on a regular basis to stay up to date with the team, projects they are working on, challenges they might be facing and questions they might have. You can also schedule regular 1:1 meetings and take advantage of the tools available in your organization. Make sure your employees know how to contact you, and you remain available to help them during working hours. 
#4 Ask For Feedback
While there are key skills and traits that every manager should acquire, you should also consider the needs of your organization and your team. This will be unique for every team, and it is important to ask your employees directly what they need and expect from you, and honest feedback on how you currently run the team. This is one of the simplest and quickest ways to be a better manager, as you are able to work with your team and become aware of any problems or conflicts. It also gives your employees a voice and provides the opportunity for innovation and teamwork. Make sure you keep the conversations flowing, so as a team, you can work together to create a better working environment.
#5 Participate in team-building exercises
Team building exercises are an effective way to get to know your employees and help the team bond better. This can make everyone more comfortable with the people they are working with, and ensure they have a strong identity with the team. Team building exercises can make a team stronger, as you get to know everyone outside of the professional working environment. It is also a great way to highlight the strengths and weaknesses of the team, so you can utilize this in your management style and delegating tasks. 
#6 Listen to Your Employees
It is important as a manager that you don't separate yourself too much. While there is a clear difference in the hierarchy, between a manager and an employee, it is important that you all work as a team. To help you do this, you should also listen to your employees. This will help them feel valued and part of the team, as well as ensure you can meet their needs. This will come in handy when it comes to delegating work, creating opportunities, developing your employees, and much more. When it comes to completing tasks such as shift planning, where there can often be a lot of needs and conflicts, listening to your employees can help calm the situation down, and help you make fair decisions. Here are some top tips for ideal shift planning and considering the needs of your employees. 
#7 Delegate Effectively
It can be difficult to delegate tasks effectively as a manager. If you are new, this can be a challenge if your team are your friends. It can also become a challenge as a manager if you like to keep control over tasks and like them done in a certain way. Micromanaging and maintaining control over too many activities can create inefficiencies and frustrated employees. It will also keep you busy, and lead to a lack of focus on important tasks, such as employee wellbeing and development. This is where, as a manager, it is important to learn how to delegate effectively. It can be difficult at first, but it will be worthwhile. Make sure you work with your team and prepare them for the upcoming projects. This will help set them up for success, and you can relax more. When you have trust in your employees, work with their strengths and let them run with the tasks, you will be able to achieve quicker and better results. With each project, you can review what went well and what didn't, so you can ensure you take on board the lessons for the next project, which will be valuable. Delegating tasks and working well as a team will only get better this way. 
#8 Set High Standards
As a manager, it is your responsibility to set high standards and model the right behavior. This will help bring out a great performance and attitude in your team, and ensure they are working hard. When high standards are set, it gives people something to work towards. It will also provide you with a guide when it comes to conducting your employee 1:1 reviews. While setting high standards is good, it is vital that you are also living up to those standards to ensure you earn the respect of your employees, and that they follow in your footsteps. They are going to be demotivated if they don't see you modeling the behavior that you expect from them. It is also important to ensure your employees are aware of the expectations they need to follow and are fully equipped and supported to meet the standards you set. 
#9 Reward Your Team
One of the most effective things you can do as a manager is to reward your employees. Their performance will reflect on you, so it is important that they perform to a good standard. One of the biggest motivators in the workplace is when employees feel appreciated and valued by management. Rewards and recognition can be shown in a variety of different ways, from monetary rewards to praise and promotions. Find out how your employees would feel the most valued, and make sure you show them that you care and that their hard work is appreciated. 
Being a manager is something you have to earn and develop. Continue to learn and implement these top tips to ensure you are a good manager.