08Jan
6 Tips for Women Striving to Start Their Own Online Business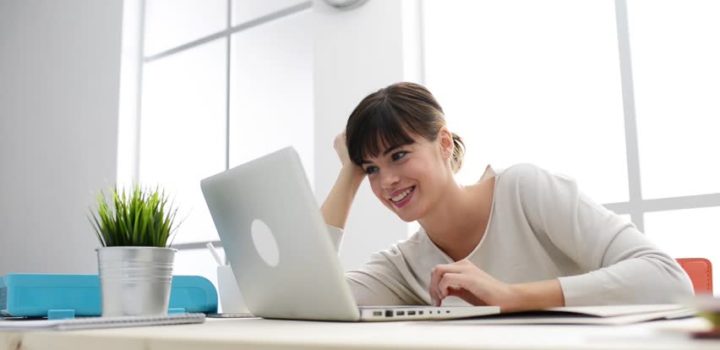 Girl bosses are on the rise and there's never been a better time for aspiring female entrepreneurs to make their dreams a reality. Today we have a few pieces of wisdom and inspiration from Diane Elizabeth, the founder of Skincare Ox, a woman who's successfully created and run her share of businesses over the last 10 years, Diane has put together 6 helpful tips for women trying to launch their own online business.
Tip #1: Stay Focused
Don't spend too much time building new things or chasing new ideas. Creating, growing, and managing a successful business takes a lot of time. This is definitely one of those "the grass grows where you water it" scenarios – your business's expansion is entirely in your hands.  Every day you don't spend working on it, is another day it doesn't progress forward. That doesn't mean you have to sacrifice all fun until you're successful. It just means that your business should be one of your top priorities for a few years.
Tip #2:Create Goals
Setting goals is a vital way to track your progress and keep you on track. It helps you create concrete, achievable milestones to work toward. It's a lot easier to confront finite objectives like "create website" or "reach 500 visitors per day" as opposed to some huge, vague goal like "grow a successful business." Break things down into manageable, yet challenging steps. And don't forget to celebrate as you achieve each one!
Tip #3: Create a User Acquisition Plan
It's important to quickly establish how you are going to attract an audience to your online business. Will you buy ads? Use social media? SEO? No matter how fantastic your product or service is, your business won't expand unless you can get it in front of tons of people. Be realistic about how you will do that profitably, and create an actionable strategy. Going viral isn't a plan, it's a hope.
Tip #4: Don't Be Afraid of Web Development
There's no getting around it: if you want to run an online business, then you'll have to learn the basics of how to create and manage your online store/website. You can hire someone to make a website for you, but that has downsides. If something breaks or goes wrong, you won't know how to fix it, and will be completely dependent on web developers. Knowing the basics of how to competently operate and manage your website gives you a big advantage. You don't have to learning how to code, but knowing your way around wordpress will prove useful.
Tip #5: Understand Search Engine Optimization
Unless you plan on building a social media-driven business, then you'll likely need to compete for web traffic to your website. Your best weapon for that is definitely SEO. It's affordable, high ROI, and will help your business scale profitably. Consider this your bible and learn your SEO basics!
Tip #1: Give Yourself 3 Years
Unfortunately, an overnight online success is not very likely. Go into it knowing that it will take  time for your business to grow into something viable. There will be successes, and there will be disappointments. Learn from both and keep moving forward.  Stay committed. Create a 3 year plan and work every day towards it.
One last takeaway:  Treat it like a game! Don't take it too seriously. Work hard, but enjoy it and have fun with it along the way!