05Jun
4 Simple Tips to Scale Your Small Manufacturing Business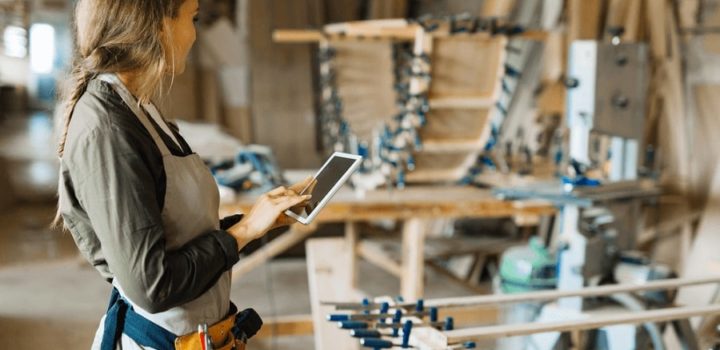 The manufacturing industry has evolved over the last few years. The use of modern technology makes it difficult for manufacturing businesses to find qualified and talented employees. However, amidst all the challenges your business is facing, you need to thrive and expand. Expanding a business is one of the most rewarding achievements any business owner would wish for.
Continue reading and discover some tips on how to expand your business.
Tips on How to Grow Your Manufacturing Business
Be Visible
Most manufacturers don't see the essence of having an online presence, mainly because they can maintain their revenue through their existing clients and referrals. If you have such a mindset, you will be creating a false sense of security, and you will only realize your mistake when it's too late and with no good leads to replace your lost income. Similar to how technology has changed the manufacturing industry, the internet has also changed how people shop for products. Therefore, maintaining an online presence is an essential part of growing your business.
Remain Open to New Technology
Although new technological innovation can be expensive for your business in terms of initial cost and additional training, it can have a positive and long-term effect on your business. It can help simplify production processes and provide your business with the means to accomplish some of the tasks that would otherwise be considered impractical. What's more, new technology can help your business remain competitive. To determine the newest technology, learn more from industry experts.
Invest in Employees
Attracting and retaining talented employees is one of the challenges that most employers face. This is because there is a high demand for educated employees who are qualified to work in the manufacturing space. Therefore, your manufacturing business should be cognizant enough to be able to hold on talented employees.
You can easily retain your best employees by offering flexible work schedules, competitive salaries, and other benefits that will motivate your employees to work harder and to continue working for you. For the less qualified employees, offering them with extended education benefits will help you keep up with current trends in the manufacturing industry. Offering training to your employees will also make them loyal to your business.
Develop Partnerships
One of the easiest ways that you can grow your manufacturing business is by partnering with another company. Partnering with another manufacturer will enable you to grow and also diversify your business into new markets, which would have been otherwise impossible. For example, if you're a cosmetic manufacturer, you can partner with a handbag manufacturer to create new and complementary products that will allow you to enter into a new market.
Unfortunately, finding a worthy partner isn't as easy as you may think. Therefore, you need to take your time and effort to contact other businesses that can help you form a strong and profitable partnership.
Final Thoughts
Starting a business is a difficult task, but expanding your current manufacturing business is even harder. In order to scale your business, you need to boost your online presence, keep current with technology, invest in your employees, and develop partnerships.