24Apr
Strategic Side Hustles: 4 Money-Making Opportunities to Supplement Your Income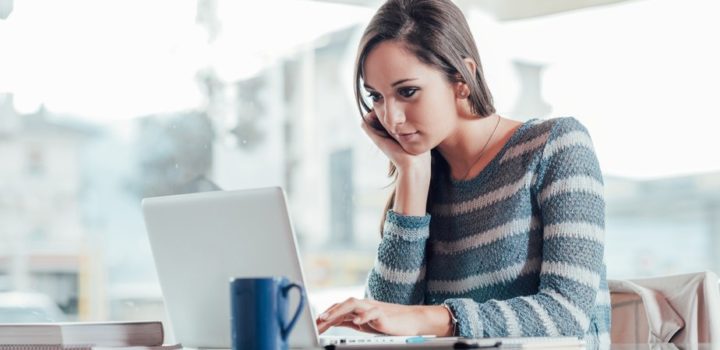 Are you searching for additional income supplements and less unwanted hassles in working full-time jobs? A side hustle can be the perfect way to add some financial cushion without eating into your free time – this blog post will discuss four money making opportunities to help take control of your finances and achieve financial security more quickly! Read on if you're ready to get making extra cash today!
1) Be a Freelance Writer
Becoming a freelance writer is an excellent way to supplement your income from home, with complete control over which assignments and rates you accept and charge. Focusing on blog posts, copywriting or any other type of writing could prove profitable!
Freelance writers enjoy having a flexible work schedule and the freedom to work at times that suit them, giving them more freedom in terms of assignments and topics to pursue without getting stuck in any particular area of expertise. Plus, freelancers don't require any special qualifications or certifications in order to get started; all they require is access to the internet and some creativity!
Online resources provide writers who wish to make their living as freelance writers plenty of support. Many websites post job listings for freelancers and provide tips on how to promote themselves as writers. In addition, numerous courses for new freelancers cover copywriting basics and marketing tactics that will help expand clientele reach. Many companies prefer hiring experienced freelancers who already have portfolios filled with past works, so be sure to showcase all your best pieces!
2) Consider Becoming an Online Tutor
One of the most in-demand side hustles today is online tutoring, taking advantage of its global connectivity to connect us all and make money anywhere around the globe. From helping students improve their math skills to teaching English as a second language – tutoring jobs online are in high demand!
Online tutoring has many advantages over traditional teaching: you can work from home and set your own hours, as well as select which subjects to specialize in and who to work with. Essentially, this gives you full control of how much money is made and when to work – making this option especially appealing if most of your clientele consist of international students that need tutoring services without incurring travel costs for services delivered remotely.
One of the easiest ways to find online tutoring jobs is by signing up for an online platform. These sites host thousands of active students looking for help and offer competitive rates to tutors. Furthermore, you'll be able to create your profile, post reviews from previous clients, and highlight any certificates or educational qualifications that have been achieved by signing up on these platforms.
3) Start Selling Online Today
Are you trying to start your own business but don't know where to start? Becoming an online seller can be a great way to do just that; no capital investments required and all processes managed from home!
Online sellers enjoy access to an abundance of products, customers and services. By opening an online store selling anything from handmade items, vintage clothing, secondhand books or antiques – there is sure to be something worth selling online! Additionally, there are various platforms available to help your business flourish by increasing traffic to its website.
There are more than a few strategies you can employ as an online seller when it comes to marketing your products or services. Start by creating accounts on popular social media networks such as Instagram and Facebook where you can post pictures of your items along with special offers or discounts, while for reaching a larger audience consider investing in targeted ads or sponsored posts with keywords to make sure they show up in search results.
4) Gig Driver
Looking for an exciting side hustle that offers flexibility and the chance to earn extra money while helping people? Gig driving could be just what you're after! As discussed by Zarif Haque, since more and more people require transportation alternatives, gig drivers have become increasingly popular as an alternate form of transport provider.
Gig driving offers you the freedom and control you need over when and how much work you put in, along with choosing when, the vehicle type you drive and its destination – the possibilities are limitless! Plus, many companies provide bonuses or incentives for accomplishing certain tasks such as picking up a certain number of passengers on one day or making certain trips every week; making it simple to maximize earnings potential.
There are various side hustles available and it's essential that you find one that meets both your needs and skillset. From selling products online or becoming a gig driver – do your research so you can ensure the success of any ventures undertaken!