10Jan
5 Reasons Why Location Matters When Starting a Business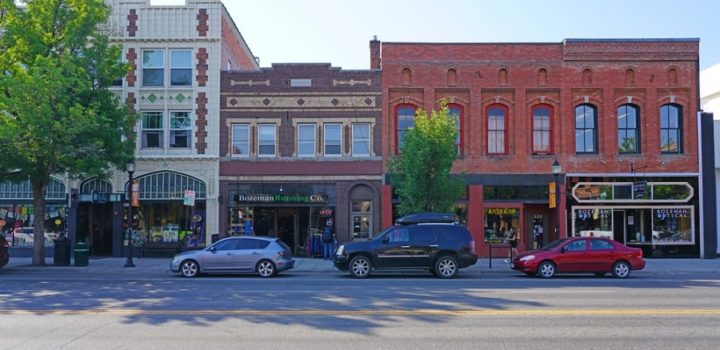 Around 20% of businesses fail within the first two years. There are multiple contributors, and one of the primary concerns is the location of an establishment. Online companies need not be too concerned with this. However, location matters significantly to business models depending on footfall, appointments and deliveries. All of which require an easily accessible site.
Real Estate Prices
Any commercial site is to be purchased or rented. Like your home, the cost of your company premises is likely to be your most considerable expense. And if you miss a payment to the site owner, you risk losing your right to trade from a specific location. Real estate prices can dictate where you open your business. For instance, suppose you want to open a salon near a famous beach in Miami (propertiesmiami.com). Costs need to be reasonable to reflect the expected business. However, such locations are typically out of range, and you may have to compromise.
Client Demographics
Following data analysis and client potential, the key demographics you should target as your primary business. Therefore, location is critical for attracting clients most likely to engage with your products and services. For instance, a fine dining restaurant is wasted at the entrance to a docking yard. Not that there's anything wrong with the people. But the workers are likely to desire snacks, quick lunches and hearty meals before, during or after a gruelling shift. So, again, demographic research helps target exact locations for optimal client potential.
Employee Availability
Like clients, you might overlook employee availability and demographics. First, employees need to reach their site of work efficiently. Second, your business requires a vast pool of available employees. In a nutshell, this means qualified and experienced staff. Online job sites hold great potential when searching for public employees in a specific area. However, it's possible there aren't any. For example, a traditional mining town is unlikely to provide you with the many talented programmers you need for a software development company.
Potential Foot Traffic
The internet is used by billions each day to find local services. And you cannot ignore the power of the web for driving growth. You can boost potential foot traffic to your site by assessing and choosing the correct location. However, it would be best if you made further efforts. Fortunately, you can use the power of the web to do this with remarkable results. Digital marketing is a great example. And digital marketing agencies will use Local SEO to provide search results following a query concerning your business. Additionally, your company will show on Google Maps.
Location Intelligence
A relatively new concept, location intelligence doesn't apply to most companies. However, as you expand your business across multiple sites, location intelligence can be of tremendous value. You can analyze data to measure specific consumer behaviour and client purchasing patterns. Using various data acquisition methods, such as the Internet of Things and payment processing, can do this. For example, a location can provide insight valuable for stock decisions where one brand sells well in one locale and not in another.