12Apr
How Moving Home Can Help Your Start-Up Business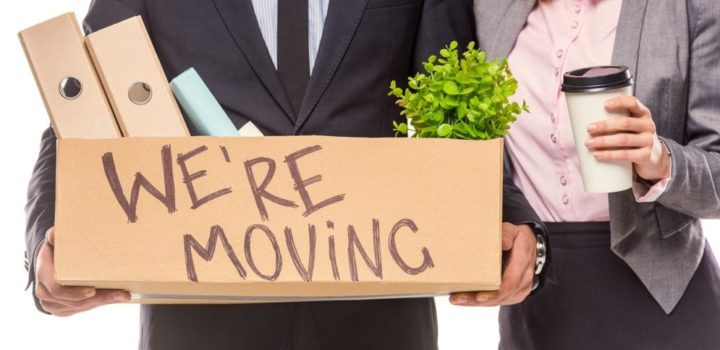 Moving a dedicated business premises from one location to another is by its very nature a business decision. Of course there may be all manner of reasons for reaching such a decision – markets, property and rental values, the availability of labor with the right kind of skills at the right kind of price – but the move is determined solely by commercial considerations.
What happens, on the other hand, when you run your business from home? In many such instances the decision will presumably have been taken at least in part due to domestic considerations. House too large, house too small, don't like the neighbors – or the neighborhood. How, in such a case, will the move impact upon your small business?
Commercial Considerations Must Help Inform Your Decision to Move
Naturally it doesn't always follow that there will only be one reason for relocating. If you are serious about your new small enterprise you would have factored in any commercial considerations for moving and they would have formed a part of your thinking, if only to reject them as unimportant by comparison with your plans on the home front. But where family priorities come before business ones, the dynamic is undeniably different.
Small Business Trends website offers a handy guide for moving without loss of productivity, but this should be the very least that you should be expecting from the process. Ideally you should be making the move work for the new business that you've put so much thought and effort into creating.
Before dealing with the new location itself, getting there can be a challenge in its own right. If you are dealing with a good professional home move service such as Bekins Moving Solutions a lot of the worry is straight away removed. This is especially the case where you are relocating to a place that is a long way from where you started out.
Be Positive About Your New Opportunity
Unless cruel circumstance has compelled you to remove yourself to a place at which your small business will suffer irreparably, there will undoubtedly be some positives about your new location – even if there are disadvantages also. It is essential that you concentrate on the positives, if needs be by tweaking your operation in such a way that you focus on the new opportunities that your move has presented. Ideally you will have made the necessary preparations for such a switch before moving, even if only in the form of a few ideas jotted onto a scrap of paper.
Take a look at your existing market before you move. Must you lose your present customer base when you go or are you able to take them with you? If you run a corner shop this is unlikely to be achievable, but if it's a business that can be operated on a mail order basis then ask your customers if you can continue to supply them using this arrangement. In this way you will pick up additional customers at your new location whilst hanging on to old ones at the same time.