02Nov
How to Showcase Your Business in Its Best Light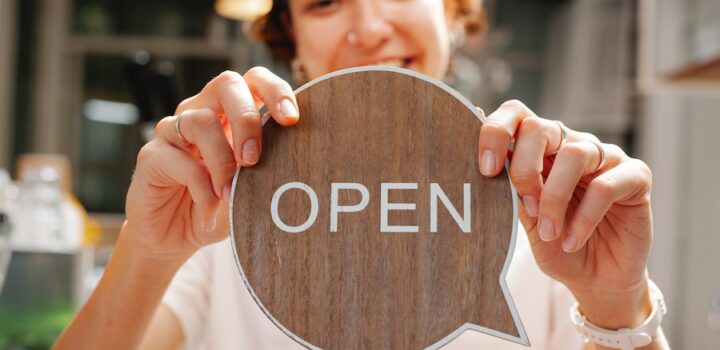 If you're proud of your business, it's natural to want to shout about it from the rooftops. Every company owner wants to show off and promote their brand, but how do you go about showcasing your business in its best light? We've put together some top tips and tricks to help you boost sales and impress customers.
Your Business Premises
Your business premises are the first place to start if you run an enterprise that deals with customers face-to-face. From offices and salons to restaurants and stores, it's vital to create a positive first impression. The outside of the building is often the first glimpse people get of your business and the first few seconds can make or break you. Ensure that the exterior showcases your brand and encourages prospective customers to want to find out more. From windows and doors to driveways, terraces, gardens and parking lots, you want to set the right tone. Keep up with maintenance jobs, explore solutions such as road milling for driveways and parking lots, adorn porches, patios and steps with plants and flowers and freshen up the paintwork. Clean and tidy outside as well as inside, use signage to make your business stand out and dress the windows to entice passers-by. 
Your Website
Online shopping is booming and search engines have become an increasingly integral feature of modern life. Google now processes more than 99,000 searches per second. More and more people are using the Internet to find businesses, learn more about companies and buy products and services. Your website should act as a virtual storefront, which sells your brand and encourages browsers to become buyers. Make sure your site is slick, professional and attractive, customize the design to appeal to your target market and add features to enhance user experience. Test different themes and layouts, include contact details and calls to action, and use optimized, high-quality content to get your brand noticed. Add images and video clips and include customer service and support options, a blog and an FAQ section. 
Your Team
Many of us have formed impressions or made judgments about a business or brand based on the people we've spoken to on the phone or met at a store, restaurant, hotel or office. As a company director, it's essential to understand the importance of interactions between your team and your customers. You want your employees to make a positive impression and represent your brand. Issue guidelines and implement customer service policies, specify a dress code and make sure your employees know what is expected of them. Simple touches like welcoming every customer, offering advice or help, making a drink and being polite can make all the difference. Try to focus your search on finding candidates who fit with the ethos and culture of the brand when recruiting. 
Attracting customers often boils down to being able to showcase your business in the best possible light. If you're proud of your company, it's natural to want to show it off. To promote your brand effectively, focus on your business premises, your website and your team. Every element should impress customers and demonstrate your brand values.