10Oct
How Marketing Benefits a Business in 2022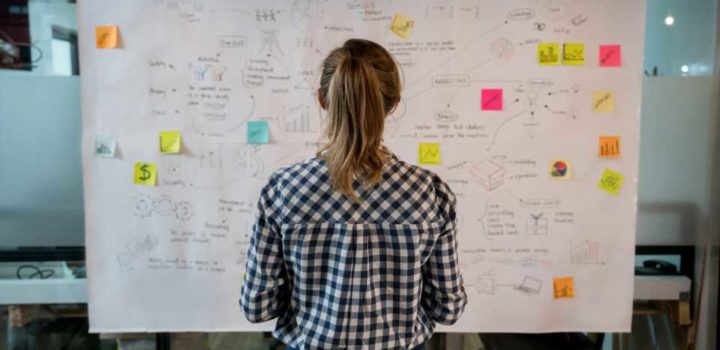 With the right marketing strategy implemented, a business can find much success by spending its money wisely. Even those with big budgets for marketing campaigns and advertising can often end up getting it wrong.
No amount of business funding available is going to make the marketing efforts succeed 100% of the time. However, marketing is something that every business should be doing in order to help their business grow.
How much does a business invest in marketing?
Every business is different when it comes to business investment. The general rule to go by is to spend 5% of the business turnover per year on marketing. This can seem quite a lot to some businesses or not enough for others. However, this tends to be the average or go-to amount for those that are just starting out with marketing their company.
Businesses that invest in marketing, are much more likely to see growth in sales and brand awareness, versus those that don't.
How marketing benefits businesses
Need convincing that a business needs marketing to succeed? Well, here are four great benefits that come from using a marketing strategy for the sake of the company's growth and success.
Helps communicate with its audience
With marketing, it helps connect a business to its target audience. With the right amount of market research and knowledge of the audience a company is targeting, it helps to provide a more direct hit with those consumers.
The better the marketing is when targeting the right leads, the more likely it will be that they convert. Communication is key for many customers when interacting with a brand.
Reaches a wider demographic
When a business incorporates a marketing strategy into its business, it often helps to tap into markets that it perhaps didn't expect to reach.
Not every business is catered to a specific niche of customers and so it can be helpful to have marketing reach many different consumers. It may end up widening the market for a business which will directly benefit the growth in sales and brand awareness.
Marketing with multi-channels in mind is essential. From using a direct mail agency for print media to online advertising, it's all influential to widen the demographic reached.
Generates leads and conversions
With the right marketing strategy, it can help generate lead interest but furthermore, it helps with conversions. Marketing helps aid consumers down the buyer's funnel and as a business, it's important to get leads through the funnel as efficiently as possible so that they make a purchase and convert into a customer.
Marketing brings regular customers back, while also reaching out to those who have yet to discover the business.
Gets the business out there
Most importantly, marketing helps to get the business out there. With so much competition between both smaller and bigger brands, it really helps thrust the business into the spotlight. 
Marketing is essential to implement for any business starting out. Make sure it's implemented into the company's overall strategy and budgeting this year.