07Feb
Making a Business Partnership Work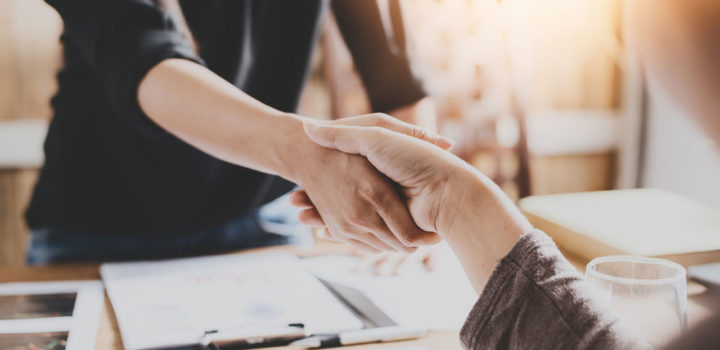 Forming a partnership can be a great way to build a successful commercial endeavor. Although starting a business is never easy, working with a partner can give you access to a wider variety of skills. Indeed, choosing a business partner who complements your own skillset is an advisable way of creating a successful business.
However, business partnerships aren't always easy to navigate. With so much at stake, it's easy for emotions to get in the way of business and it's not unusual for partnerships to be dissolved when business owners fall out.
To ensure your business will thrive from the start, take a look at these top strategies to make a business partnership work…
Having Matching Objectives
Before you decide to go into partnership with someone, ensure you have the same objectives. If you're building a business for life and your partner wants to sell out as early as possible, it's going to lead to friction. When you have similar aims and aspirations, however, you know you'll be on the same page when it comes to making business decisions.
Protect the Business
Your business needs its owners in order to function, so make sure it is protected. You never know what the future may hold, so make provisions in case either of you is unable to work. With term life insurance, for example, you can ensure that your business partner will receive a lump sum in the event of your death. This can be used to keep the business operational and enable it to stay afloat.
Similarly, business interruption insurance or income insurance can be used to protect the business and your personal income. By having the right range of policies in place, you and your business partner can protect your personal interests, as well as safeguarding the partnership itself.
Put Everything in Writing
Even if your business partner is a spouse, family member or long-time friend, make sure everything connected to the business is recorded in writing. It's easy to misremember what's been agreed or change tack at a later date, but a written record will prevent this from happening.
Registering your partnership can help to make the professional relationship more formal but it's important that any subsequent agreements are also made in writing. Often, it's advisable to have witnesses watch you both sign these agreements, in case any disputes arise at a later date.
While many people assume that a business partnership with someone they know will be smooth sailing, this is rarely the case. By taking a formal approach, you can separate business from your personal life and ensure your commercial enterprise can thrive.
Forming a Business Partnership
A partnership can be a great alternative to working as a sole trader or forming a limited company. With a range of advantages associated with partnerships, you may find it's the best business structure for you. Providing you have the appropriate safeguards in place, a partnership can certainly enable you to establish your business within your chosen industry and become market leaders in your field.