11Jan
Logistical Plans for a Solo Business Trip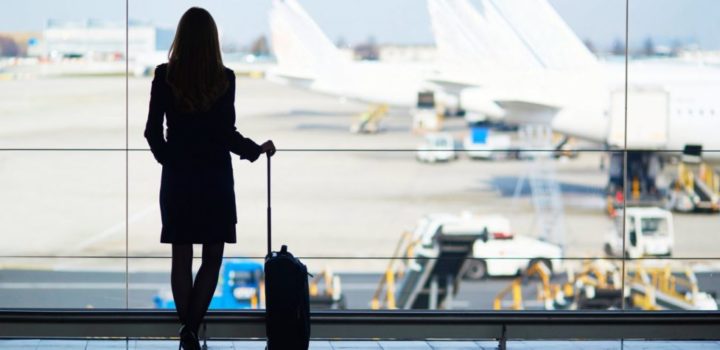 The charming aspect of being a small business owner is, you have so much more control over how you conduct business. As you become a larger business, the culture and etiquette will have to change. Corporations that are public and have shareholders, will be held responsible by a board and indeed the wider stock market investor.
But when you're on your own, you're not held to any of these standards. Which in turn means you get to conduct your business, how you wish and reap all the benefits from it. It's valuable to your growth because you'll learn a lot about yourself. Going on a solo business trip is when your logistical skills will be tested. Going to meetings, events and speeches is the task and gaining partners or funding is the goal. The trip is a challenge in itself.
A Schedule With a Route
Before you take the train journey to the city of interest or a flight abroad, you need to match your route with your schedule. For example, let's say you're going from Chicago to Paris for a series of meetings with distributors and industry events. You must plan out what days will follow one another. Will you have a distributor meeting on Monday morning and then a pitching meeting with potential distributors Monday Evening? Maybe the following day you'll have an investor talk at lunchtime and then three meetings one after the other. The following morning might be an event where an industry expert you like is giving a speech at a conference. All of these events must have a route of travel. Will you be using public transport? Will you be using a private car, or will you be walking around on foot?
Mode of Local Travel
It's no booking a flight to the destination of your business interests if you don't have a plan for local travel. It's amazing how many small business owners will underestimate the importance of this. What's the point of traveling thousands of miles if you're going to be late to every meeting? A local mode of travel is incredibly important, which is why so many use their favourite car rental company for all their transport needs. A humble Hyundai Accent can be rented for as little as $25. If you're going to be transporting inventory or product prototype examples, a Toyota Tarago people carrier for $70 would give everyone plenty of room. With a rental car, you can go anywhere at any time, not having to rely on a public transport network you're unfamiliar with.
Local Transport Apps
In the West, we have Uber and in other parts of the world, they might have different cab services. That's why downloading apps that are popular in the country you're headed to is vital for local transportation. With these apps already on your phone, you can familiarize yourself with how they work and how you could utilize them when you touchdown in the foreign country.
Take the time to plan your logistics carefully so when you arrive in the city where your business trip will culminate, you're not going to be late or get lost.