10Oct
Different Business Ideas to Become an Entrepreneur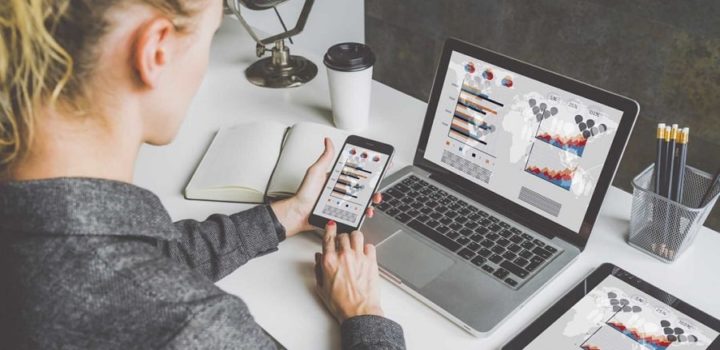 One of the most difficult aspects of beginning your own business is figuring out how to differentiate yourself from competitors. You can be certain that demand is high if you sell a popular, widely available product. High demand, however, means a competitive market and larger, more established firms. On the other side, you may have a fully unique product that no other company offers. It's simple to stand out here, but how can you be sure there's enough demand for the goods to support your business?
Sell Zero-Waste Items
Starting a zero-waste business can be more than simply a trendy thing to do; it can also be an ethical and environmentally responsible move. Selling sustainable products such as reusable bags, bamboo toothbrushes, or zero-waste packaging could appeal to an increasing number of environmentally conscious consumers.
Blogging
Blogging was one of the first business concepts to emerge as a result of the internet's development. Blogs are specialised online publications that people read for advice, information, and resources. To begin blogging, you must first pick what niche you will cover (popular areas include business, beauty, lifestyle and finance, although there are many more). You must also be well-versed in search engine marketing, design, content marketing, writing, editing, and the use of the majority of main digital marketing techniques.
Online Education
The increased demand for online education has created new opportunities for entrepreneurs. Because this is an internet business, you may teach a course on any subject you know about from anywhere. If you lack advanced knowledge in any topic, consider teaching English as a foreign language to students around the world online.
Services for Pet Sitting
A perennial issue for pet owners who travel for business or for vacation is having someone or an organisation to care for their pets while they are gone. If you love animals and can see yourself as fantastic and caring babysitters for pets for short periods of time by offering regular walking, feeding, and grooming services straight from the traveller house. If you want to become serious, look into pet-sitting business books.
Accountant
Every business requires an accountant to manage its finances, especially as it grows and its finances get more complicated. When deciding to become an accountant, you should consider what services you will provide. Many accountants provide entry-level bookkeeping services to small firms. Accountants that aim to provide a comprehensive variety of accounting services deliver monthly, quarterly, and/or annual balance sheets, income statements, and other financial reports. Another specialised service for accountants is tax preparation, which is a seasonal business that may be quite profitable. With so many business processes to oversee, a business owner would much rather hire an accountant to handle the tax headaches.
The Food Truck
You've most likely seen a food truck before, right? They are cars that have been modified to prepare and sell food on the streets, and they have grown in popularity in recent years. Anyone interested in starting a culinary business might consider opening a food truck. Particularly in large cities, where people are constantly looking for a quick and convenient bite to eat. There are endless alternatives when it comes to food trucks, whether you sell fried food, gourmet desserts, or pasta!
Freelance Writing Business
Freelance writing is a business which is very flexible, you can do it in the comfort of your own home and can do it around your life to make extra income or have it as your sole source.. If you have kids you can do it when they are asleep or playing nicely, you can even do it while on holiday. It's one of the most flexible business ideas you can have. You can use freelance sites like Upwork and Fiverr.
Social Media Manager
A social media manager is another option that has become more popular recently and especially over the lockdown as people were exploring how to earn more money. If you are a whizz with social media then this might be perfect for you. So many small businesses are trying to get out there but know nothing about social media, you will be able to help them grow their business while you grow yours. 
Become a Childminder
Are you good with children? Why not help busy parents out by launching a childminding business? Starting a childcare business may be a fun and gratifying experience. Furthermore, you don't require a large initial expenditure to get it started. You may even start one from the convenience of your own home. Remember that you may need a permit to establish your daycare, so check into that before you begin.
Create a Podcast and Several Income Streams
Podcasts are free to download, but the people who create them are not always. Any podcaster can start earning money from their material through affiliate networks, tiered Patreon subscriptions, and online live events. Podcasting starts with a topic you're interested in, such as a book, a pastime, or an instructional topic. Then, with others who enjoy discussing those topics, you can create a weekly podcast that informs and explores.
Co-hosting With Airbnb
Airbnb hosting is renting out your property to guests for short periods of time. The host is responsible for keeping the property in pristine condition, cleaning it, replenishing towels, toiletries, and other domestic products, and offering customer service to guests. A co-host either shares these responsibilities with the hosts or handles them totally on their own, similar to a virtual assistant. In their absence, you will serve as the host. This expanding profession is gaining market popularity as AirBNB hosts outsource this job task to skilled freelancers.
Become a Handyman
One trade that is quite simple to set up with a bit of money is to become a handyman or someone that can help with jobs around the house. To get started all you need is your tools, which you will probably already have due to being handy anyway and a van. If you have a lot of tools or equipment then you can look at work van shelving ideas.