13Dec
7 Ways to Make Customers Feel Welcome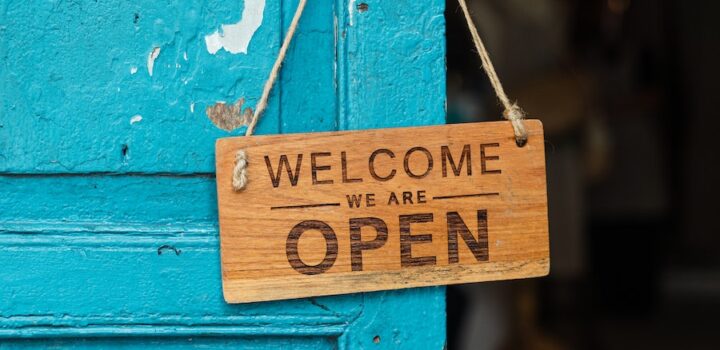 Whether you are a doctor, entrepreneur, or creative, your office is a crucial part of your business. Not only will you do most of your work here, but you will also meet with clients and customers to sign contracts or plan projects. 
But, true professionals cannot work in any old space. They need to present self-respect and organization, and the best way to do this is to design a space that is welcoming, no matter who you are meeting. If you want to improve the customer or client experience and ensure better results and professional development consider these seven ways to make your customers feel welcome. 
Make Your Space Look Appealing
No one wants to go into an office or store that looks like it's closed or there's nowhere to sit. Making your space as appealing as possible with comfortable sofas and artwork can encourage more people to step into your office. Furthermore, the welcoming atmosphere is a great way to boost your brand's reputation as your business will become known for having a space that people can drop in and out of while waiting for appointments or meetings, giving them a secure sanctuary during their shopping or running errands. 
Offer Them Something on Arrival
If you are welcoming clients or job candidates to your office before a meeting or interview, you can ask your assistant to offer them something on arrival. Typically, this is a glass of water, but tea and coffee are also options. For retail stores and other services (such as the hair salon), you may even want to offer something a little stronger, such as wine, prosecco, or beer. You may also have free snacks which they can pick up when they feel like it, which will put them at ease as it makes them feel more at home. 
Make It Comfortable
Comfort is always vital for the waiting room or similar waiting areas. You already have the furniture, but you should also consider the temperature as well as the vibe. Picking the right music for waiting room options depending on your office's purpose can also benefit visitors. For a doctor's office, something calm and soothing can ease any anxiety, whereas more upbeat and popular music is ideal for retail stores, as it encourages people to stay longer. 
Check Up on Them
No one wants to wait too long, regardless of how enjoyable or comfortable the vibe is. Still, there will be occasions when your visitors are required to hang around for some time, especially if meetings overrun or you have to deal with other emergencies. You mustn't forget about your visitors, so make sure you check in on them regularly. You can ask your assistant to do so every 15 minutes, but you should also show your face to let them know you're there. 
Don't Make Them Wait Too Long
Even if you check up on them, some customers may still be upset about being forced to hang around, but what can you do about this? You can't rearrange meetings or appointments as that's unfair on those you bump in favor of other clients. You can overcome this by offering additional options, such as digital services or follow-ups that can let them get on with their day and return when possible. However, you can't force this on anyone, so offer it and wait for volunteers. 
Get Rid of Distractions
If your waiting area is in the same area as the rest of your office, there's a risk of substantial distractions as your employees may be on the phone or conducting meetings. This can be frustrating and distracting for your visitors, so assigning meeting rooms when you know you will have visitors can make your customers feel like they are the priority. 
Thank Them for Their Time
A welcoming environment applies all the way through, so it's not enough to make them feel welcome when they first arrive. You also need to remind the client that you value them by thanking them for their time. Do not rush them out the door (even if you are behind schedule), as you need to give everyone the same amount of care and attention. If you see them off at the door, you can also make sure they get off the premises safely, while a follow-up email later that day to summarize your meeting is always appreciated. 
Welcome
Customers and clients are more likely to frequent your business and become loyal visitors if they feel welcome and appreciated. With these tips, you can increase your chances of finding high-quality and high-value clients, which puts your business in a stronger position to grow and thrive.