04May
5 Top Tips to Make Your First Real Estate Sale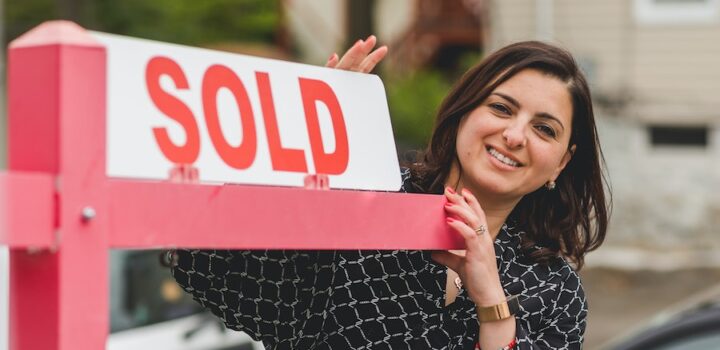 Getting into property investment and real estate is an excellent way to make the most of all your skills. It lets you tap into your confidence and meet fun and fascinating people. Still, none of this matters if you cannot make a sale. The sooner you make a sale, the easier every other sale will be. There's no magic formula, but if you're new to the industry and want to make that crucial first sale, here are five top tips. 
Remember It's a Business
It's easy to find plenty of fun in real estate but you can't forget that, at the end of the day, it is still your business. This means you need to give it your all if you want it to succeed, or you'll otherwise go back to your old job with your tail between your legs. Still, the more effort you put in, the more rewards you will get. Some agents take their time with their early sales, but this makes it challenging to establish themselves. If you want to avoid this, you must hit the ground running. Always look to opportunities, see the value in underloved properties, understand the best commercial real estate development companies consider their own values and operational processes, and never take the market for granted. These attitudes will take you far.
Use Social Media
Social media is a powerful tool for all businesses. But, it is arguably most useful for real estate professionals. There are so many things you can do with social media to promote homes, such as using Instagram to show off properties or writing long, detailed descriptions on your company's Facebook page. Furthermore, the power to share posts means you can reach a bigger audience. 
Consider All Sales Methods
More and more novice agents are searching for better ways to buy and sell properties. If you are interested in flipping a house, you can sell your house for cash to another developer and avoid the tricky extra charges you might find with other companies. This approach allows you to funnel all your earnings directly back into the business and lets you focus on more expensive properties, allowing you to boost your portfolio and establish yourself as an agent who deals with luxury properties. 
Make Sure Clients Remember You
Building your reputation by ensuring clients remember you is a big step forward in ensuring you can sell your first house. Put on a show for anyone who views a property you are selling so that they come away with a positive experience. As long as you don't overshadow the quality of the home, people will remember you consider the property perfect for them.
Know What Your Clients Are Searching For
You cannot ignore the benefits of customer service as a real estate agent. Since you are working alone, you will need to do everything, but knowing what your clients are searching for can make it easier for you to find them the right home. Take the time to learn about their needs and search for a house that matches their vibe. They will be happy to put in an offer as soon as they see it.
Sold!
Selling your first home is a big deal for any novice real estate agent and it could signal the start of something special. Still, you've only sold one house, so don't get ahead of yourself. Instead, you need to use this momentum to push onward and achieve even greater success.