08Oct
Do Technologies Make Running a Business Easier?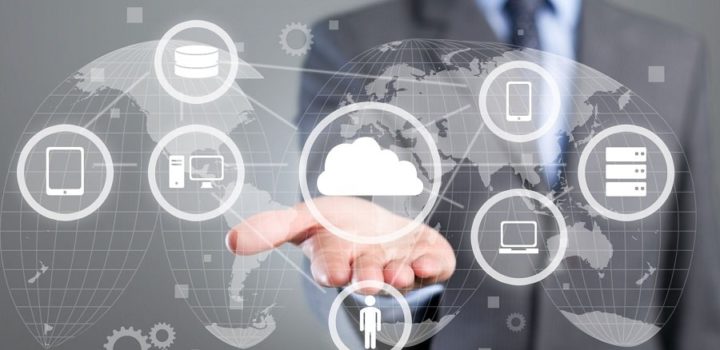 Running a business is hard work, there's no doubt about that, but now that we're well into the digital age and have the internet on our side, has the recent surge in new software and technologies helped to make life a little easier?
Technology had the ability to make an impact on business operations, no matter the size of your enterprise so let's take a look at a few of the most important ways that technology has helped those running businesses in recent years.
Technology Has Enabled Businesses to Use the Cloud
Whereas once employees would run programmes installed on their physical computer, now they can access the same programmes from anywhere in the world with an internet connection thanks to the cloud. Some people consider cloud technology to have had the single biggest impact on the way we run businesses because thanks to cloud technology up to 50% of most workforces can now work entirely or at least partly remotely which can save a business a lot of money. What's more, information that is stored in the cloud is available from anywhere in the world providing businesses with the opportunity to hire people in other countries and pursue the best talent regardless of where they are located. Cloud technologies have also been revolutionary in providing a means for remote collaboration, employees can now work on a live document from two separate countries with the information stored safely and securely in the cloud.
The 9 Key Benefits of the Cloud for Businesses
The cloud provides a means of disaster recovery in the form of cloud-based backups
The cloud provides businesses with the flexibility they need to grow by enabling them to easily scale up or down cloud capacity
Using the cloud can lead to a reduction in the need to spend money on hardware
The cloud gives employees the ability to work from anywhere with an internet connection
The cloud provides more freedom for collaboration between individuals and teams
The cloud enables better document control ensuring everyone is working on the same version
The cloud can provide greater security against 'lost laptops' because data is stored in the cloud
The cloud can provide access to enterprise-level technology whatever the size of your business
The cloud ensures that all software updates are done automatically meaning that they're one less thing for you to worry about.
Technology Has Given Rise to an Ever-Growing Library of Mobile Apps
With the rise of smartphones has come the rise of mobile apps which now make it possible to work on the go from the palm of your hand. More and more apps are developed every day, each one designed to make life a little bit easier, so whether it's moving money around, looking at your free employee schedule software or simply answering emails, there's an app for it. Here is a list of the top 10 business apps curated by Forbes magazine, do you have any on your phone?
Microsoft Office for Mobile
Office for mobile enables you to create and edit documents on your phone that are synced through the cloud.
Square Register
Square Register allows you to take card payments and manage them through your mobile phone
CardMunch
CardMunch is a nifty app for storing physical business cards and turning them into LinkedIn Connections
Cisco WebEx Meetings
Cisco WebEx Meetings app allows you to join any web conference through 2 way video
Dropbox
Dropbox is one of the most popular cloud storage companies offering 2GB for free
TripIt Travel Organizer
TripIt enables regular travellers to create and share their travel itineraries
Evernote
Evernote provides a means to synchronise organisation across all of your devices
Mint.com
Mint.com is used for tracking your personal finances under one dashboard
BillMinder
BillMinder is perfect for organising your bills and receiving handy bill reminders so you never get a late fee again.
OpenTable
Opentable is a must for booking reservations at restaurants, essential for lunch and dinner meetings
Technology Has Enabled Better and More Efficient Business Automation
Automation is the key to improving communication with your customers whilst also streamlining your business processes. Examples of smart automation are everywhere, here are a few examples of business automation in action:
Automated emails
Whereas once emails had to be sent individually, now they can be sent in bulk and in response to a sequence.
Checkout prompts
Ever noticed how if you make it to the checkout stage and then don't complete the process an email will usually appear offering you some kind of discount. This is an automated process designed to help get you over the line.
Hiring tools
Automated hiring programmes can search through CV's in seconds to find the best candidates
Chatbots
Replacing physical help desk employees, chatbots can help to answer frequently asked questions and to direct enquiries.
Digital signatures
Programmes such as DocuSign have helped to automate the signing of important documents
Technology Has Improved Client Communications
Technology has revolutionised the way businesses speak to their potential customers and clients and has been driven by a demand for more instant communicative methods such as live chat. Websites allow customers to find answers to their basic questions in minutes, and instant messaging has enabled them to get in touch without needing to pick up the phone. Social media has also had a part to play, enabling public communication between a brand and their customers which when used carefully can be very beneficial to a brands public image. AI chatbots have taken things one further, replacing the need for multiple customer service agents and also automating customer communications.
Technology Has Facilitated Better Management of Resources
Another major benefit to business who use technology is their access to insights. Data is knowledge and knowledge is power in the business world. Access to good quality data is vital to improve productivity and enables a business to better manage their resources such as time and physical space. Stock and inventory can now be managed with greater precision and the data easily accessed for analysis and improvement and software solutions like Culture Amp, and can help the HR department to make sense of vast amounts of employee data which can then enable them to improve employee happiness ahead of scheduled annual reviews.
Technology Provides a Means to Improve the Team Dynamic
Team dynamics are the unconscious psychological things that can influence the way in which a team interacts, the team's behaviour and their performance. A team with a positive team dynamic tend to trust each other more and perform more efficiently, whereas a poor team dynamic can lead to distrust and low morale. Technologies have not only made changes to the way that businesses operate but also the way in which their team members interact. Team management systems and communications platforms enable improved communication between not only team members but also across departments with team tools helping to drive open communication and encourage team members to communicate clearly to each other.  If managers can easily communicate with their employees at all times this can help problems be solved more quickly and will also help to break down business tensions and instil a better sense of trust.
So Do Technologies Make Running a Business Easier?
Absolutely. The technology sector is growing rapidly and continues to have a huge impact on businesses of all sizes, with technology becoming an ever-larger part of successful business operations and internal business structure those who fail to adopt new innovations could be left behind and outsmarted by their competitors.