11Feb
Do You Really Need a Business Lawyer for Your Small Business?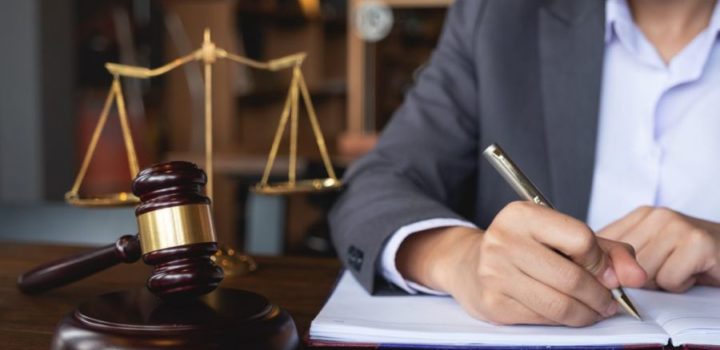 For new business owners, legal matters can be daunting, there are a number of hoops that need to be jumped through when setting up and running a small business and missing just one of them can lead to costly legal recuperations. The confusion and fear surrounding legal business matters often leads to the question – do small businesses need a business lawyer? We'll aim to answer that below.
Can't You Just Do It Yourself?
When it comes to setting up a business and its day-to-day running, there are many legal matters that you should be able to handle yourself, such as picking your business name, registering your website domain name, writing up basic employee contracts and applying for all the permits you may need to operate. Although not an exhaustive list, these tasks represent just some of the legal matters that you as a business owner should be able to conduct yourself with the help of online resources.
This begs the question, when do you actually need to consider hiring a lawyer?
When to Consider Hiring a Business Lawyer
Well, in short, you should hire a lawyer whenever you do not feel you have sufficient knowledge or capability to handle a task yourself when you do not have the time to do the task yourself or if completing the task in error would cause significant repercussions for your business. Some of the tasks that businesses tend to outsource to lawyers include:
Writing up non-disclosure agreements
Handling complaints against the business
Defending the business against liability issues
Negotiating the sale of a business
Acquiring new business assets
These are just a few of the more serious tasks that a business lawyer can help your business to undertake, alongside more rudimentary day-to-day tasks such as writing more complex contractor, employee and client contracts, wording your company terms and conditions and arranging patents or trademarks.
Hiring the Right Lawyer for Your Business
When it comes to legal matters there's not a one-size-fits-all solution. If you've been bitten by a dog and want to take legal action you'd go to a Dog Bite & Animal Attack Lawyer, not a property lawyer, and so the same approach should be taken with your business. Business law in itself is in fact a very broad category, encompassing everything from Employment Law to Intellectual Property Law and everything in between. General business lawyers, often also called corporate lawyers, can handle many areas of business law, including intellectual property, employment, acquisitions and mergers, but should you find that your problem arises in one specific area then you can find specialist lawyers for most areas of business, with many lawyers also breaking down their specialism by size of business ranging from start-ups to global enterprises. Which lawyer you choose for your business will depend on the problem you are having, the budget you have and the size of your business, but regardless of those three things, one thing to ensure is that they have the experience they need to represent you efficiently.