27May
Legal Aspects to Consider in Your Business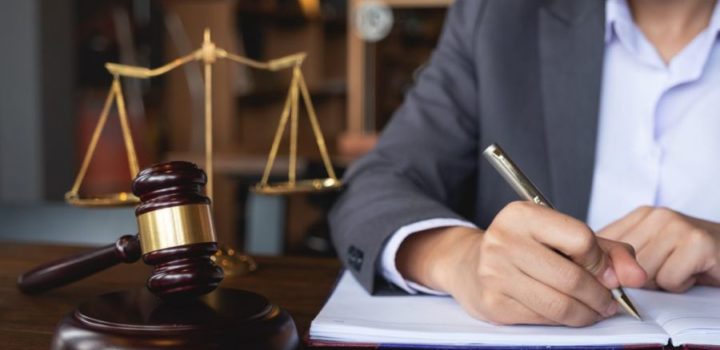 When you're starting a business, it's essential to ensure that you have all your legal ducks in a row. There are many different aspects of the law that can affect your business, and if you don't have a good understanding of them, things can go downhill quickly. This blog post will discuss some of the most important legal aspects to consider when starting a business. So whether you're just getting started or you've been in business for a while and need a refresher course, read on for some valuable legal information!
There are Several Things to Consider to Protect Your Business
As a business owner, it is essential to be aware of the many legal aspects of running a company. From hiring an 18-wheeler accident lawyer to protect your transport aspect of your business to employee contracts, there are several things that you need to keep in mind to protect your business.
Choosing the Right Business Structure
One of the most important legal aspects to consider in your business is choosing the proper business structure. The four main types of business structures in the United States are sole proprietorships, partnerships, limited liability companies (LLCs), and corporations. Each type has its advantages and disadvantages, so it's essential to choose the right one for your business.
Licenses and Permits
Another legal aspect to consider is getting your business's proper licenses and permits. Depending on the type of business, you may need to get a state or local license or permit. For example, companies that sell food or alcohol usually require approval from their state's health department. If you're operating a business out of your home, you may need to check with your city or county government to see if you need a permit.
Not having the proper licenses and permits can result in hefty fines or even getting shut down. So it's essential to do your research and make sure you have everything you need before you start operating your business.
Employee Contracts
When you hire your first employees, it is essential to have them sign contracts. This would help protect you and your business in the future if any legal issues were to arise. The contract should state the employee's duties, salary, and benefits. It should also have a section stating what would happen if the employee were to break the contract. This will help you enforce your business rules and make sure that everyone is on the same page.
Patents and Trademarks
Another essential aspect to consider is intellectual property. If you have any unique ideas or products, you need to make sure they are legally protected. You can do this by filing for patents or trademarks. This will prevent others from stealing your ideas and profiting from them.
There are many other legal aspects to consider when starting a business, but these are the two most important. First, make sure that you do your research and consult with a lawyer to ensure that your business complies with all applicable laws. Doing so will help you avoid any legal problems down the road.