09Jan
Landlord Success in 3 Easy Steps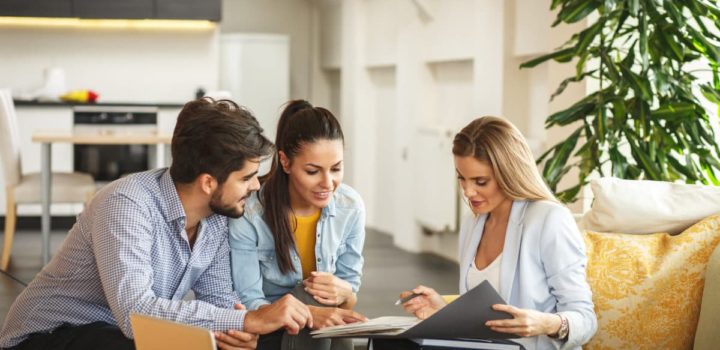 If you are keen to see your nest egg working more aggressively for you rather than languish in your savings account, you need to consider being more proactive with your cash. Bricks and mortar is still the investment of choice for many people who want to top up their retirement funds. While flipping properties for a quick profit was all the rage in the early noughties, the economic climate is now very different.
The best way to make money from property is to see it as a long term investment. Buy well, keep a pad for ten years, let it out, and then you could end up with a tidy little profit on your hands. But how do you know how to make your little rental portfolio a success?
Buy in an Established Location
Just because a property is cheap doesn't make it a great rental prospect. It's crucial that you are buying in an established area. Take a look at the property market history for the past five years for the region you are looking to buy in and if prices have been increasing then you know you are onto a safer investment.  As a rule of thumb, go for a pad that is in the worst condition but on the best street. This way, you can redecorate and modernize, outperforming the market. Make sure you look for locations that have low crime rates, that have good schools and amenities and that have excellent transport links. These are key factors for people when choosing where to rent.
Be Responsible
As a landlord you need to take your responsibilities seriously. All too many property owners choose to let out their pads, and then leave them to deteriorate with tenants inside. This is poor practice. The people that you let your property to need to be in a safe environment and you have a role to play in this. You need to ensure that the building is safe and habitable. Many local governments and agencies now use a system called LODGINGRevs to ensure that all landlords in their municipalities comply with their obligations. Be a good landlord, fix leaks quickly and be financially reasonable.
Vet Your Tenants
If you are letting out your pad independently, ensure that you vet your tenants. Carry out credit checks, obtain employment references and meet your potential tenants at the very least. You need to ensure that your tenant can afford the rental. You don't want to be stuck with nightmare tenants, trashing your pad and refusing to pay you rent each month. Take out some landlord insurance to give yourself some financial leeway and always draw up a sound contract to ensure that you have some legal documentation should things go awry. Most tenancies work well, and if you are a good and decent landlord, you may end up with long term tenants that remain in your pad.
Buy well, charge a realistic rent each month and be a responsible property owner, and you will have every chance of landlord success.