14Feb
What Happens to Your Home After Retirement?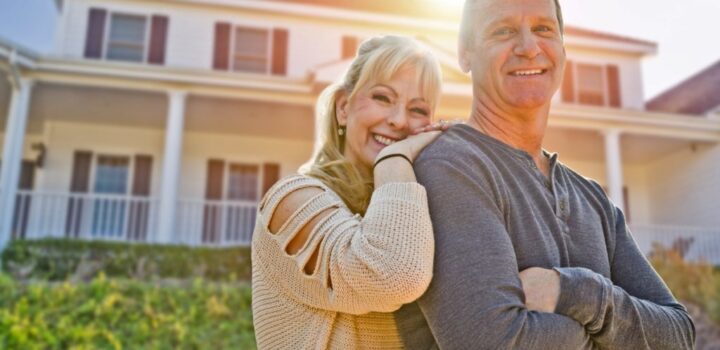 When it comes to retirement, the American population is dividing. Many want to remain active for as long as possible, while a growing proportion of the population would prefer to retire as early as possible to enjoy their free time. Regardless of your choice, retirement is something you need to plan carefully, whether you want to retire in your 40s or your 70s. Indeed, as a retiree, your spending and earnings will change dramatically. Your savings and any other form of passive income need to accommodate your retirement.
However, money is not the only thing you need to plan. Indeed, as a retiree, your property becomes a valuable asset that can require dedicated management. How can you best manage your property when you enter retirement?
Is Your Mortgage Fully Paid?
Financial advisors warn against retiring before paying off your mortgage. However, if you choose to quit your day-to-day job while there are still repayments due on your mortgage, it can be worth renting out a room in your property to cover your costs. Some mortgage lenders allow you to rent out a room if you have an owner-occupant mortgage. You need to consider your loan's restriction to plan additional income sources with your property.
When you become a landlord, even within your own home, you need to be au fait with the latest landlord-tenant law.
Is the Property Still Suitable for My Silver Years?
Depending on your age, you may worry about mobility inside your home. Staircases and narrow corridors may become unsuitable when you grow older, even though they were cute and quirky when you first bought the house. Narrow spaces may make some areas in your property inaccessible to wheelchairs, Zimmermann frames, or mobility scooters. As the population lives longer, you can't afford to ignore how it will affect your life in the same home. If you can't make your home more accessible in preparation for old age, it may be worth considering moving out or looking for friendly and independent retirement homes. Ideally, your home needs to evolve to accommodate declining health and mobility, which means the addition of ramps, smart self-sufficient technology, accessible beds and bathrooms, lower utilities and appliances.
How Do I Protect My Home When My Health Declines?
Your health is more likely to decline in old age as people become less physically and mentally active. A simple fall can have dramatic and often fatal consequences for the senior population. You can't afford to ignore the risks as you choose to stay in your home after retirement. Preparing a will with a professional estate lawyer can give you peace of mind, ensuring your home goes into good hands after your death. You can plan to remove stress and hassle for your friends and relatives. Unscrupulous relatives can sometimes try to force an elderly person's hand to secure access to real estate assets. But with the help of a lawyer, you can be sure your home will be handled as you wish.
Should you keep your home after your retire? There is no easy answer, and everyone has different needs and goals. However, if you plan to retire soon, you need to consider how it will affect your property in terms of mortgage repayment, administration, and accessibility. Remember that your property is likely to be your most significant asset in retirement. You can't afford not to plan for it.