23Apr
Four Ways to Improve Your Company's Website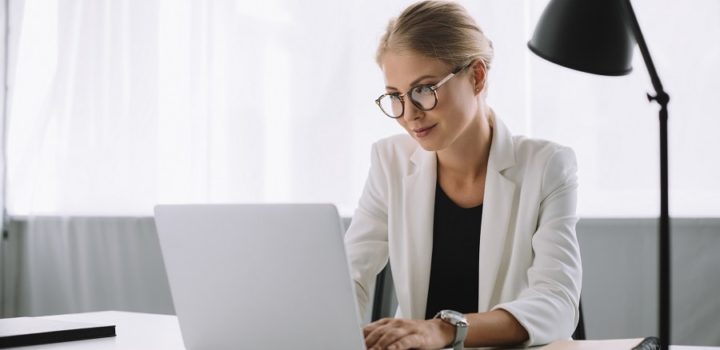 There are many things that a business should be focusing on when it comes to developing and improving its company. And right now, COVID-19 is an example of how businesses should be focusing on things that are possible in order to keep the company's reputation alive and hopefully flourishing once all this is over. Here are four ways to improve your company's website.
Analyze Your Data
When you're looking at how to improve your website, it's important to assess whatever data you have on your website. Whether that's to do with the amount of traffic that comes onto your site to the loading speed of your home page and other web pages. This can all be beneficial in creating a to-do list of tasks that can be done in order of priority. Firstly, it's a good idea to consider analytical platforms like Google Analytics to collect said data for your webpage. There are also other paid-for platforms out there that can give you a more in-depth analysis. Try to figure out what data is worth pulling in order to find what needs to improve and what can be used as a springboard to do more of.
Improve Your Content
Content is an important part of the online world right now, especially as so many of us are digesting it. One way of improving your website is to make sure you're getting enough quality content on there through your blog page. The same can be said for the rest of your web pages and make sure they are routinely updated to help them stay prominent and relevant on the internet. Web content should be in constant supply and on a consistent basis. Whether you are posting it up once a week or several times a week, try and stay consistent with your posting schedule.
Outsource Professional Help
Outsourcing can be a great way of getting technical help on the elements of your website that you might not have the in-house team to do so. That could be seo services or helping with web design. It's better to outsource them and improve your website, rather than to avoid doing it until you have the funds to hire someone full-time. Utilize outsourcing until that happens! You might find that you don't need someone full-time anyway.
Connect Your Social Media Handles
Your social media handles are important to connect to your website because they help ensure that you're interconnecting your platforms. This can help bring fans from your social media channels over to your website and vice versa. Cross-promotion is a great form of advertising for your business, and you can benefit a lot from it from simply adding a few links onto your site!
Your company's website is the digital face of your company, and so you want it to be presented in the best light. First impressions certainly count so improve your website in whatever way you can. Outsource any additional help that you need and be sure to continue creating great content.