14Nov
Effective Ways to Cultivate a Happy Workplace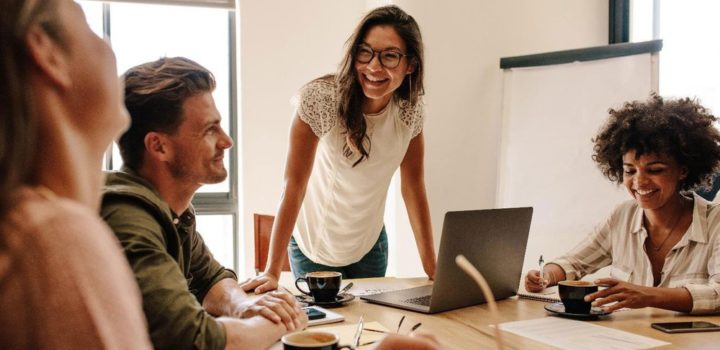 The secret to a successful business isn't customers, but employees. Without a hardworking team, you wouldn't have anyone to serve customers, after all. Despite what you might hear in the media, no one makes it alone, especially in the business world. Only with help can you tackle the evergrowing workload.
However, a motivated workforce isn't an unhappy one. Unless you treat your staff well, nothing will get done. Here are six effective ways to make a happy workplace.
Allow Flexible Work Hours
The modern workforce has outgrown a typical nine to five workday schedule. Although certain employees will work best during these hours, most others won't. This is especially true if you have many people on your workforce with responsibilities outside work, like pets and children. By allowing your staff to choose their own hours, you give them a chance to work more productively.
Take an Honest Interest
Even while you're instructing staff on their work, you must take the time to learn about them. Getting to know your employees personally will provide a greater understanding of them. This is beneficial in many ways but definitely makes it easier to identify areas in the business certain workers would excel. Taking an interest in your employees will also show them that you care.
Cut down the Workload
Most entrepreneurs bring on employees to help carry a heavy workload. However, you shouldn't pile more onto your staff than they can handle. Instead, you should outsource certain business processes. An agency specialized in inbound marketing could handle promotion, for example, while a payroll expert dealt with HR. Giving your workers too much will make them burn out.
Give Opportunities for Growth
Employee development doesn't often seem like a priority. After all, entrepreneurs need their staff working, especially during busy periods. Nonetheless, you must help your staff continue to grow. Holding your workers back professionally will only result in boredom and frustration. Whether you're helping an intern or a manager, you must support them as they rise through the ranks.
Reward Any Hard Workers
Working hard every day deserves appreciation. If you refuse to thank your employees for the effort they put in, eventually they will leave for another company. Any employees that stay will remain disheartened, ruining the workplace atmosphere. Thankfully, there are many ways to reward your workers. While some employers offer paid days off, others pay for fancy meals.
Listen to Employee Feedback
The best leaders are aware that they don't know everything. Rather than trying to cultivate a happy workplace yourself, you should ask for advice from those working in it. Just like you give feedback to employees, you should solicit feedback from them. A suggestions box could collect honest, constructive criticism, but an open door policy would improve communication overall.
Happy employees make a successful business what it is. Unfortunately, cultivating a happy workplace is rarely a straightforward process. Hopefully, the advice above will make the task somewhat easier, allowing you to create a business people want to work for.