06May
The Unique Role of Glass in the Construction Business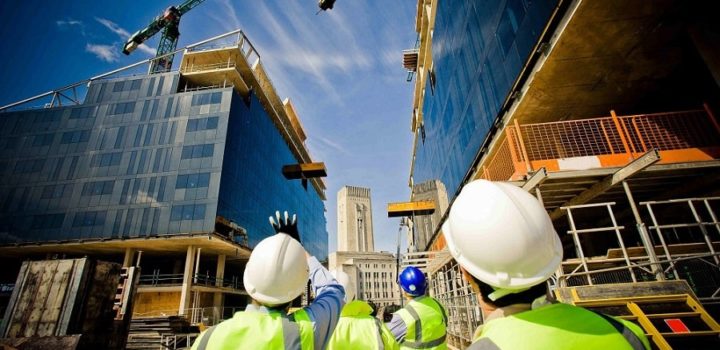 Think of glass as a construction material and almost invariably the image conjured up will be of windows. Big windows, small windows, ornate windows, double or treble-glazed windows – but invariably windows. Far less likely to spring to mind are adornments to staircases or railings, and yet glass can offer an attractive alternative to more conventional fixtures in a whole range of domestic and industrial environments.
Quora lists eleven separate types of glass that are used in the process of construction. These include tinted, wired, laminated, tempered, heat-strengthened and solar control amongst others. The Constructor goes into some detail about the individual properties which combine to make glass a viable option for building. Provided like any other building material it meets health and safety requirements it stands alongside all other components as an attractive alternative.
Glass as Railings for Balconies and Staircases
One area where glass is used frequently is as railing. Whether to enclose a balcony or a staircase, or used in conjunction with another material, the glass railing provides an appealing option that is both aesthetically pleasing and at the same time functional.
Unsurprisingly, the manufacture of glass railings is something of a specialist operation and specialist companies such as GlassRailings.ca exist to meet demand. Some larger operations such as this one are involved at all stages of the process, from manufacture to transport to installation.
Whilst such an all-in operation is certainly an option for small to medium enterprises (SMEs), especially those boasting personnel with the relevant subject knowledge and skill sets, many start-ups might prefer to limit their involvement to the mere supply of the finished article as provided by a core supplier.
Considerations for New Suppliers and Manufacturers
Whether you are in supply or manufacture, being familiar with the different characteristics and qualities of the various types of glass is an absolute must. Being able to give reliable and honest advice at the point of purchase is just so important to maintaining trust. It is difficult for the uninitiated to comprehend the sheer importance of having the appropriate design for the requisite job, but acquired knowledge and experience will lead to perfect installation, satisfied customers, repeat orders and, in the slightly longer term, a well deserved industry reputation.
One way to give yourself an immediate advantage in the field is to build an appealing website with plenty of images of glass construction furniture in situ, thereby enabling potential purchasers to acquire a vision of what it is you are able to provide for them. Sales channels can be opened up through social media as well as second party through established stores. Do some online research into the market and pitch your business accordingly.
The movement towards glass in construction can clearly be seen in the big cities where it is increasingly the main component of new iconic structures. Often this trend is replicated in the internal features of these buildings, making for the most interesting designs both inside and out.