17Dec
How You Can Turn Your Hobby into a New Career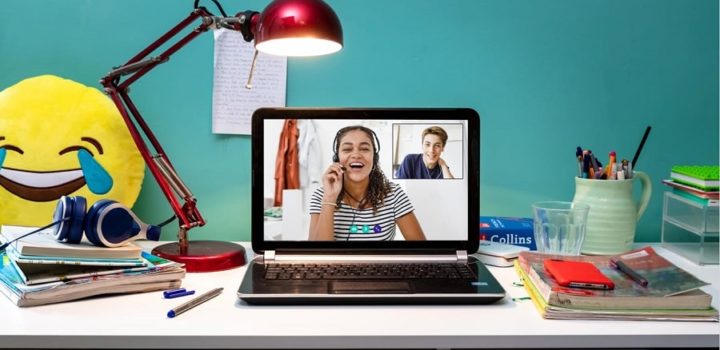 Do you have a passion that you would love to turn into a career? We've all heard the phrase: "do what you love and you will never work a day in your life" Marc Anthony.
But how true is that and what is the reality of turning your passion or even a hobby into a full-time career? And does turning it into a business actually take the fun out of it? Only you can answer that question, however, when it comes to forging a new career path or even setting up your own business to pursue your dreams, there are many different ways you can make it work for you.
So let's have a look at some ways you can take control of how you earn a living and finally do what you love and live your dream!
Education
Not every new career or business requires to go back to school, however for certain industries, you will need some formal qualifications to be able to work in that particular sector. In fact, you don't even need to learn solely for the goal of gaining employment or further career options.  You can simply enjoy learning about something you are passionate about. Let's look at history?
Are you interested in learning about days past and major events that have shaped our society as we know it today? How about studying to become a historian? What is a historian you may be thinking? Historians are dedicated to learning about major events that have shaped history. People in this field work in many different places including universities, nonprofits and even for the government advising on new policies and the impact these may have upon being implemented.
With the increase in online courses available to most people now, you don't even have to go to a physical college to learn. You can work around your existing commitments which is perfect for parents or those who still need to earn a living whilst studying.
Apprenticeships
You may be mistaken for thinking that apprentice roles are for young people. Strictly speaking, the majority of apprenticeships do go to the 18 -25-year-old age bracket. However, there is no upper age limit and people of all ages can apply for an apprenticeship. If you have an interest in learning something new and want to get on the job experience as well as thorough and complete training in a particular sector, this could be for you.
Each company will have different requirements based on the company needs but all places of business offering apprenticeship roles have to follow the same structured training components.
The components will be:
Business Involvement – Employers work together to make sure the apprenticeships run smoothly and stay involved every step of the way and take care of administrative tasks.
On The Job Training – Structured training on the job will be provided and you learn as you work with the help and guidance of a mentor.
Related Instruction – This is the learning part of your training via educational resources such as community colleges. This will help you build the knowledge behind what you are learning on the job to give you a more rounded knowledge.
Rewards for Skills – All apprentices will receive a wage. However, the more you learn and grow your skills, the more you can earn as you progress through the program.
Nationally Recognised Qualification – This shows people you are qualified to do the job you have trained in to a nationally recognised standard.
Start a Business
This is the way most people associate turning your passion into a career. In reality, you may be passionate about something that will take you in a different direction, for example following a route into the medical sector. But if your passion or hobby is taking you somewhere else, then there is no reason why you can start your own business.
In fact, the freedom that working for yourself allows you could be the perfect way to expand on what you do and take it to a completely new level.
There are many different ways you can start your own business. From a one-man, or woman enterprise that you take of yourself from one location, even if it is your sofa, to opening a retail unit and employing staff to help you sell your wares to customers.
If you are starting a business, no matter what size or scale you want to take on, you need a solid business plan. Going into something like this with no knowledge, plan or backup options, could be a disaster waiting to happen. Especially if you are employing staff or relying on this being a success to pay bills.
So what do you need to consider before starting out on your own and turning your passion into a career?
What are you expecting from the business?
How long before you can realistically be turning a profit?
What materials will you need?
Do you need finance to help you get started, if so how much?
How do you plan to build on your business and expand in the future?
If you need to find premises for your business, where do you need to be and what, if any, is the passing trade like?
How will you market your business?
What are your competitors doing?
Is there a market for what you are planning?
Do you have a USP (unique selling point).
Once you know all of this, you can start planning your business and finally taking that step to turn doing what you love into a viable career.
Of course, you don't have to just learn one particular way, in fact, you can follow whatever path you feel is right for you to be able to pursue this dream. The main this is, you follow your instincts and do what makes you happy when it comes to turning your hobby into a career.