23Jan
Five Trade Shows to Stand out From the Crowd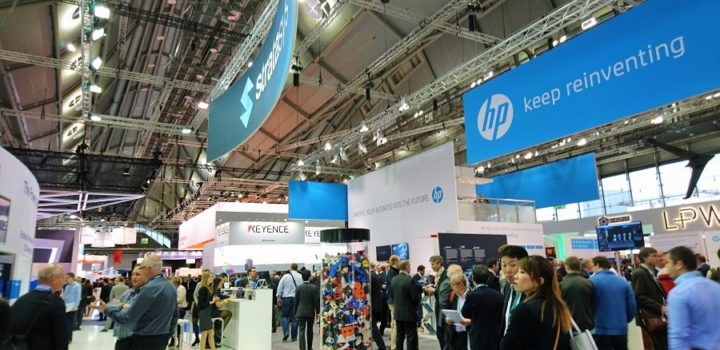 At some point, most business owners will find themselves at a trade show, whether they're attending as a visitor to network with industry figures, or are exhibiting to meet new potential customers. Trade shows can be very effective, but they're also competitive.
The trade show floor is busy, with lots of vendors competing for attention. If you're going to make the most of your time there, then you're going to need to do something to stand out from the crowd. With these tips, you can have a successful trade show and leave with those all-important new leads and contacts.
Start Your Planning Well in Advance of the Show You're Going to Attend
Do the obvious things to advertise your presence there, like adding your stand number to your email signature, but try some more unusual tricks too. Post polls on Twitter to get your followers to vote on which freebies you gave made. Engage with the event hashtag and start interacting with other attendees with engaging, image-rich, well-written tweets.
Give Something Away Other Than Pens
All vendors will have some sort of freebie with their logo on to give away to people who visit their stand. All trade show visitors leave the show with a bag full to bursting with cheap pens and pads of sticky notes, that usually then get left in the back of the car. To stand out, give away something useful, unusual or eye-catching. Put your logo on headphones, socks, sunglasses or anything else relevant and give those away. Get your logo on things people will use during the show. For example, the show floor often gets crowded and hot, so people will appreciate hand fans to use while they're there, while conveniently displaying your logo for you.
Have a Look at What the Competition Is Doing
Before the show, spend some time finding out who else will be exhibiting. Who will be the big popular vendors? What are they bringing to show off? Are they already running contests to drum up interests? What ideas can you borrow and improve on to attract customers to your stand instead? What can you learn from the competition?
Invest in Your Stand
A sad-looking booth is the worst thing at a trade show. You're representing your brand to people who may not be aware of you, so you need to look professional, successful and trustworthy with a smart, slick stand. Invest in great displays that show off how great you are and why people should do business with you. If you create something great-looking, you can keep using it for other shows in the future to recoup the cost.
Hand out Large Reusable Bags
A lot of vendors will be handing out all kinds of freebies, from brochures to branded umbrellas. The most popular giveaway item with the visitors is often the reusable bag, as it gives them somewhere to put all these things they're being handed.  Make yours the largest so people will choose yours to use, toting your logo all around the show.