03Feb
4 Tools to Enhance Your Marketing Department's Productivity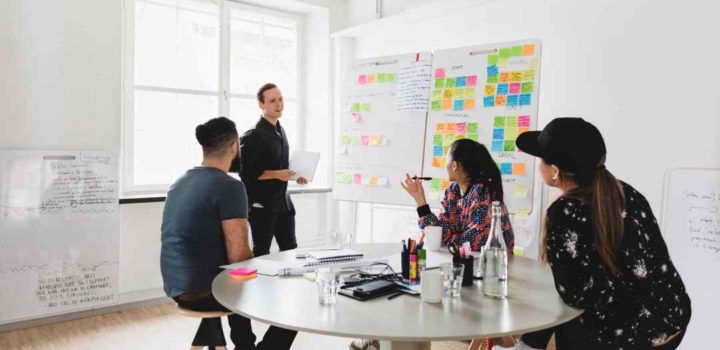 In order for a marketing department to be productive, it is important to have the right tools. Your team can work more efficiently and produce better results with the right tools. This blog post will discuss four tools that every marketing department should use. These tools will help you improve your productivity and achieve your goals!
Trello
Trello is a project management tool that allows you to keep track of your projects and tasks. It also has many other features like assigning tasks, commenting on them, creating new boards for each client or task type, etc. In addition, you can use it as simple as tracking progress over time for each member in the team if needed! Trello Features: The best part about this app is its ease of use since all you need to do is drag and drop cards onto lists – no coding knowledge required whatsoever! One thing people like most about Trello is the labels that organize work better by having different colors assigned based on priority level (top/high vs. low).
Asana
Asana is another project management tool that can be used to manage tasks, projects, and team collaboration. It has a lot of features like creating and assigning tasks due to its integrations with other tools.
It also lets you add subtasks, deadlines, notes, and files to each task, making it very useful for collaborating with teams. Asana Features: The "follow" feature in asana lets people get updates on all the tasks assigned to me or someone else on my team without having to go through their entire list of tasks! This way, I can focus on my work while still being updated if any changes are made.
Lead Generator System
A lead generator system is a tool that helps you generate leads from your website. It has many features like capturing emails, Facebook ads, to generate leads on Linkedin, and more! You can also use it to create landing pages or even run paid advertising campaigns on social media platforms such as Twitter and Instagram! Lead Generator System Features: The best part about this one is how easy it is to generate leads for a business. People can spend less time worrying about where their potential clients are coming from (like with traditional methods) and focus on what matters most – providing quality content so they'll want to buy something in the future too! In short, this software will help get more visitors, which means more sales over time because those people come back when they need another product or service again.
Mailchimp
Mailchimp is a tool that allows you to send emails and newsletters to your customers. You can use it for marketing purposes or just keep them up-to-date with what's happening in the company! It has many features like creating campaigns, managing subscribers lists, etc. Still, people particularly enjoy using its autoresponders which allow assigning different messages based on how long someone has been subscribed, so they only get relevant information at any given time (for example: if they've been on my list since last year, then there's no point sending them something about an event happening today).
These are all great tools that every marketing department should utilize. They will help improve productivity by allowing teams to collaborate more efficiently through task management and increase sales leads with their lead generation systems! In addition, you can use these tools to manage tasks, projects, and team collaboration.