11Nov
Tips to Help You When You Are Ready for a New Home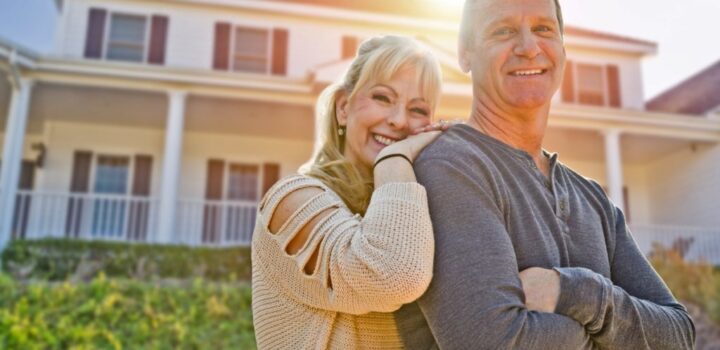 Are you ready for a new home? There may be a variety of reasons why you want to move. It could be anything from growing your family and outgrowing your space to moving to a new city. Whatever the reason, there are a few things you should know before beginning the process.
Secure Funding
Most people do not have the liquidity to pay cash for a home, and you are likely no different. That is ok because you can secure a loan with 1st United Mortgage. Contact your trusted mortgage specialist or mortgage company to discuss the options available to you. 
If you are a military member or armed services retiree, you may be eligible to receive a VA Home Loan. Talk with your mortgage specialist to learn more about this benefit and understand the details. This benefit is advantageous to your bottom line and a good one to inquire about.
While there are other loan options available to you, it is necessary for you to always thoroughly read through all of the related paperwork. This is important whether you are signing the first document or the 200th as the terms of agreement and service can and sometimes do change from when you begin the mortgage process to when you finally close on your new home. 
It is better to take your time to understand everything you are signing, as it is indeed legally binding, instead of signing without knowing just to save time. If in doubt or you would like further clarification on what you are signing, never hesitate to ask. Your mortgage specialist and realtor are experts in these matters and are more than capable of assisting you.
Moving Tips
Whenever you are discussing moving from one place to the next, tips for moving should always be included. Watch this video for ideas on how to have a successful move.

Honour the Memories
Even if you have outgrown your old home, you can and should still cherish the good times and memories you have made while living there. Walk through the home with a camera or your phone. If you have kids, ask them to do this, as well. Their perspectives will be unique and different from yours. After you have moved homes, you can pull up the videos and photos to watch together.
Go through your home twice. The first time, take a video as you navigate your way and narrate while you tape. Highlight places where your child took their first steps. Note the couch where you spent hours watching movies cuddled together. Note anything that evokes an emotional response. As a bonus, the video can serve as your home inventory.
Walk through again and focus on the things you see. Take pictures of how rooms are set up. Document nicks in the walls where your kids were a little too active. Photograph your beds and other places you and your family members spent time. Make sure you walk around the outside of the house and garage, too.
Moving can be a stressful endeavour. Start the process by creating a plan. Determine deadlines and add them to your calendar along with reminders. Even if you are hiring a moving company, begin sorting through your belongings and set aside essential paperwork and important objects you want to transport with you. Have fun with your move and enjoy your new home!