01Nov
5 Tips on How to Maximize Marketing ROI for a Small Business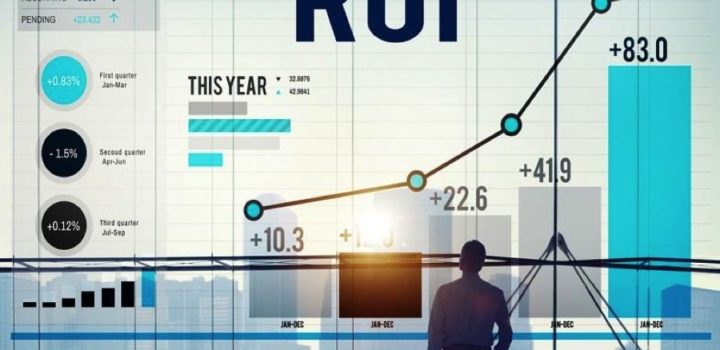 Maximizing marketing ROI is a necessary requirement for a small business success. Without this, you'll be wasting your limited resources. This may lead you to joining the 20% of small businesses that fail in their first year or 50% that don't make past their fifth (Fundera). To maximize marketing ROI you have to do an extremely thorough research so you can target the campaigns better. You also need to use specialized tools that will boost productivity of both the marketing strategy and your employees.
How to Maximize Marketing ROI for a Small Business: 5 Basic Tips
1. Understand Your Targeted Audience
To achieve maximum success a marketing campaign has to be targeted with a surgical precision. This means that you have to understand your targeted customers perfectly. This goes beyond knowing their age, ethnicity, and social status. Instead, you should focus on knowing them as people.
Some of the questions you need to get answers for include:
What are their interests?
What are their preferred channels?
What kind of social media groups are they part of?
What kind of people do they admire (this will help you find influencers)?
Where do they like to hang out?
What kind of needs do they have?
How do they communicate (this includes both channels and style, formal/informal)?
Once you know all these details, you'll be able to design a campaign that will reach more prospective customers and increase the chances of conversion. Some sources where you can get data like this are surveys, consumer behavior reports, and social media (connect and follow relevant accounts).
2. Use Specialized Tools to Boost Your Marketing Campaign Efficiency
It's vital to boost marketing ROI for a small business because this kind of company doesn't have much money to spend on it. The businesses also often can't allow their employees to dedicate a lot of time to marketing, yet they can rarely afford an agency.
Using specialized solutions that will boost productivity of your marketing strategy overall is a great way to save money and time for a small business. For example, you can use chatbots to handle basic customer service interactions and collect some data on consumer behavior. You can also use professional email marketing software to automate email campaigns and collect data on their performance. Such a tool needs to have some analytics functionality and integrate with your other solutions to maximize overall efficiency.
3. In Content Marketing Choose Quality over Quality
It's true that businesses that post more often get much more traffic. The number gets as high as 3.5 times more for blogs with 16+ updates a week, according to HubSpot. However, posting low-quality content will only turn people away. If you want to maximize marketing ROI for a small business, you need to focus on producing a few top-quality pieces that will bring real value to your customers.
You can also use guest posting to increase the number of your website's updates. However, it's essential to keep a close watch on the quality of the content you allow to be posted on your website. Provide aspiring guest post writers with detailed instructions to the quality, format, and style of the articles they can submit.
4. Repurpose Your Content
The top-quality content mentioned above should be designed in a way that will allow you to reuse it several times. For example, you can try to combine several posts with minor additions and create a whitepaper. You can also break down a big post into several smaller ones each focused on a single small issue.
Don't forget about creating smaller posts for social media that will redirect to the full article on your website. The same goes for videos, which you can cut into short clips which you should use as teasers.
You should also create follow up pieces connected to your most popular posts. Consider editing and improving those as well because those pages already have high ranking and generate traffic regularly.
5. Use the Power of Analytics
To maximize marketing ROI for a small business you need to see exactly how well your campaigns perform. Note that you shouldn't focus on the overall result. Instead, you need to look at every separate element so you can determine what needs improvement.
Using various specialized tools like Google Analytics will help you do this. Marketing tools mentioned above also should be able to generate reports. Study all this data regularly and change your marketing strategy accordingly.
You should also use A/B testing tools like A/B Tasty or Apptimize to provide more data on marketing efficiency. Take the time to run tests as often as possible on different elements. This will help you work out the most efficient strategy and reduce the time you have to spend on optimization in the future.
Maximizing marketing ROI for a small business is a hard task that requires dedication and a lot of work. You should aim to improve your targeting and use analytics to see exactly how your strategy performs and improve it in real time.