28Nov
5 Times in Your Life You Might Need a Lawyer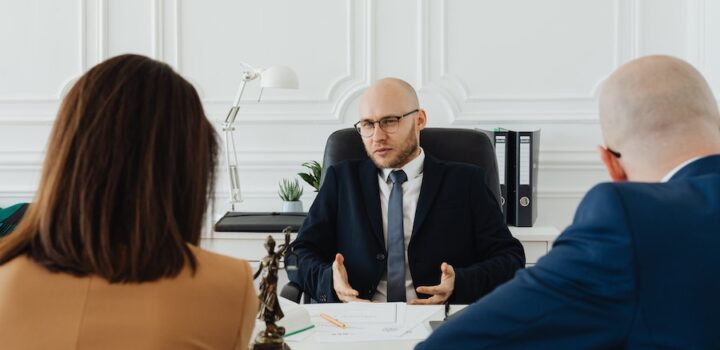 Many people go through their lives without ever requiring the help of a lawyer. However, getting legal representation can be massively beneficial during many different times and situations in your life. There are many different areas of law, and not all lawyers can help you with all of your needs. It is essential to find a lawyer who can help you and has expertise in your particular issue, such as a real estate lawyer, divorce lawyer, defense lawyer, and so on. This will massively increase your chances of getting the help you need when you need it.
Read on to learn 5 times in your life, you might need a lawyer.
During Divorce Proceedings
Divorce is a highly emotional time for everyone involved, but it's also a complicated legal process. If you're planning to get divorced, you'll want to find a lawyer specializing in family law. A family law attorney can help you sort out child custody, child support, and spousal support if you have children in the marriage. As with any legal process, the divorce will take some time. But being proactive and taking control of your divorce can help the process go smoothly and get the best result for everyone.
Starting a New Business
As you may know, the United States is a country of entrepreneurs, but that doesn't mean anyone can start a business whenever the mood strikes. Each state has its own particular laws when it comes to business, and different industries have different rules. Your lawyer will help you navigate these regulations while also helping you select a business name that doesn't infringe on anyone else's intellectual property. Suppose you're planning to incorporate your business. In that case, your lawyer can help you choose the best business structure that will allow you to keep your assets separate from your personal assets and minimize your taxes. And if you're looking to raise venture capital, you'll want a lawyer specializing in securities laws.
Buying a House
Buying a house is one of the most significant financial endeavors most people will ever take part in, and it's essential to know the ins and outs of the process. Whether you're buying a house from a seller or a bank, working with a real estate lawyer is best to ensure you're protected. Your real estate lawyer can help you navigate the complicated process of drawing up and exchanging contracts to ensure the sale is legal and nothing unexpected crops up or interferes with the sale. When buying a home from a seller, your lawyer will make sure all the "i's" are dotted and "t's" are crossed and finalize the process once everything is completed.
If You Commit a Felony
Sometimes people do things that are outside the law. This can be anything from traffic violations to speeding, criminal damage, fraud, or even murder. A criminal lawyer can help you navigate the legal system and minimize the charges you face.
Your attorney can help you navigate the complicated court system and let you know your rights and the best course of action after being charged. A lot of paperwork and steps will be needed during this time, and a lawyer will take care of the small details so you don't have to do it all yourself. Once you have been charged or summoned to appear in court, there are many different outcomes, and a criminal lawyer can help you get the best result possible.
Unfair Employment Dismissal
If you've been wrongfully fired from your job, you can file a claim against your employer. You should be compensated for your lost wages if the claim is legitimate. But, if your employer hires a lawyer, they'll find a way to weasel out of paying you what you're owed. If you have a lawyer, you can increase your chances of winning. You can also be compensated for your time spent fighting the case. A lawyer could help you defend your case by looking at the facts and creating a strong argument. They can also help you navigate the legal system, making winning your case easier.
Conclusion
As you can see, there are many times in life when a lawyer can help you navigate a complicated legal process or understand a confusing regulation. If you find yourself in one of these situations, consult a lawyer to see your best options and how to proceed. If you're not sure what type of lawyer you need, the best thing you can do is ask around for recommendations. When you need a lawyer, it's usually because something serious has happened, so getting help and advice is never too soon.